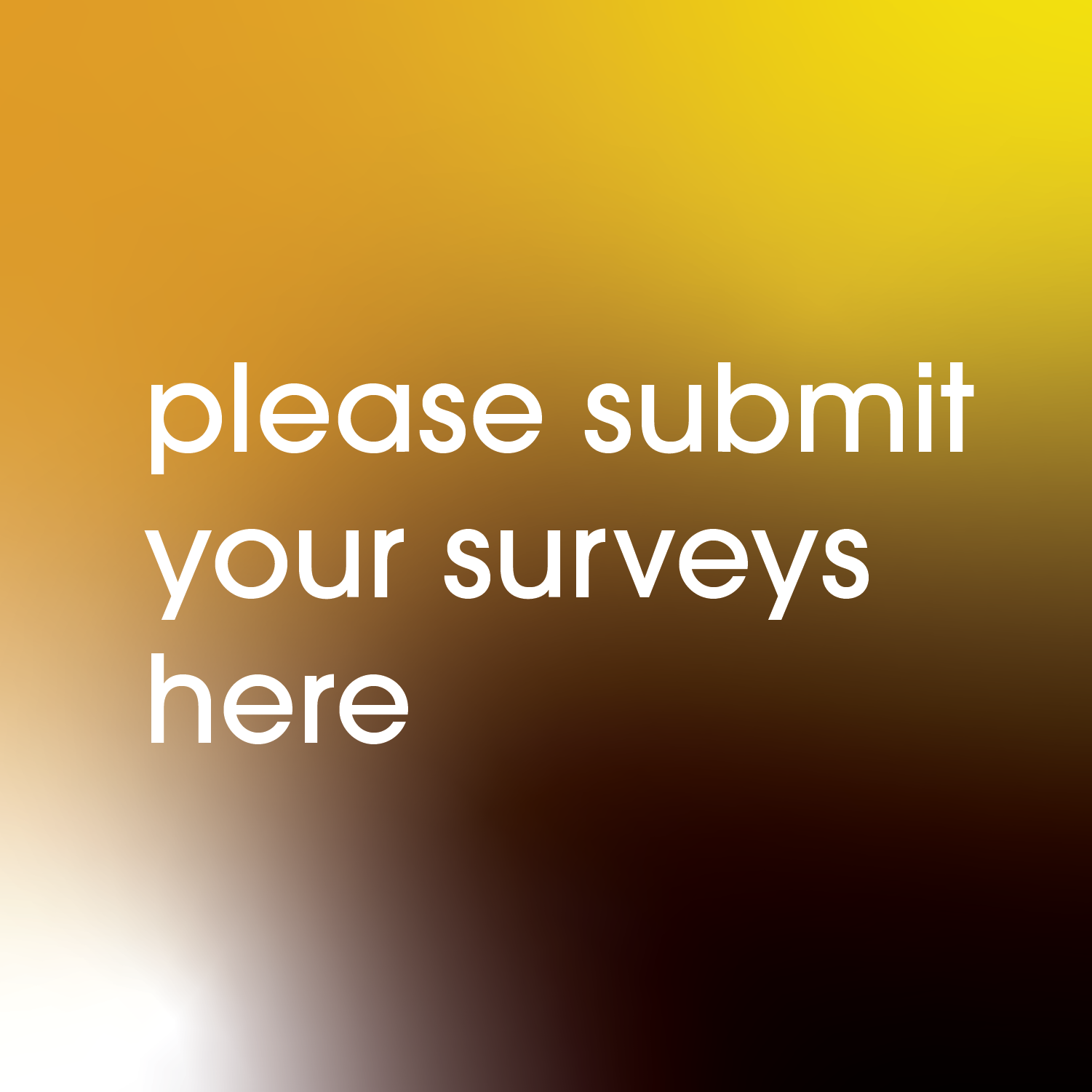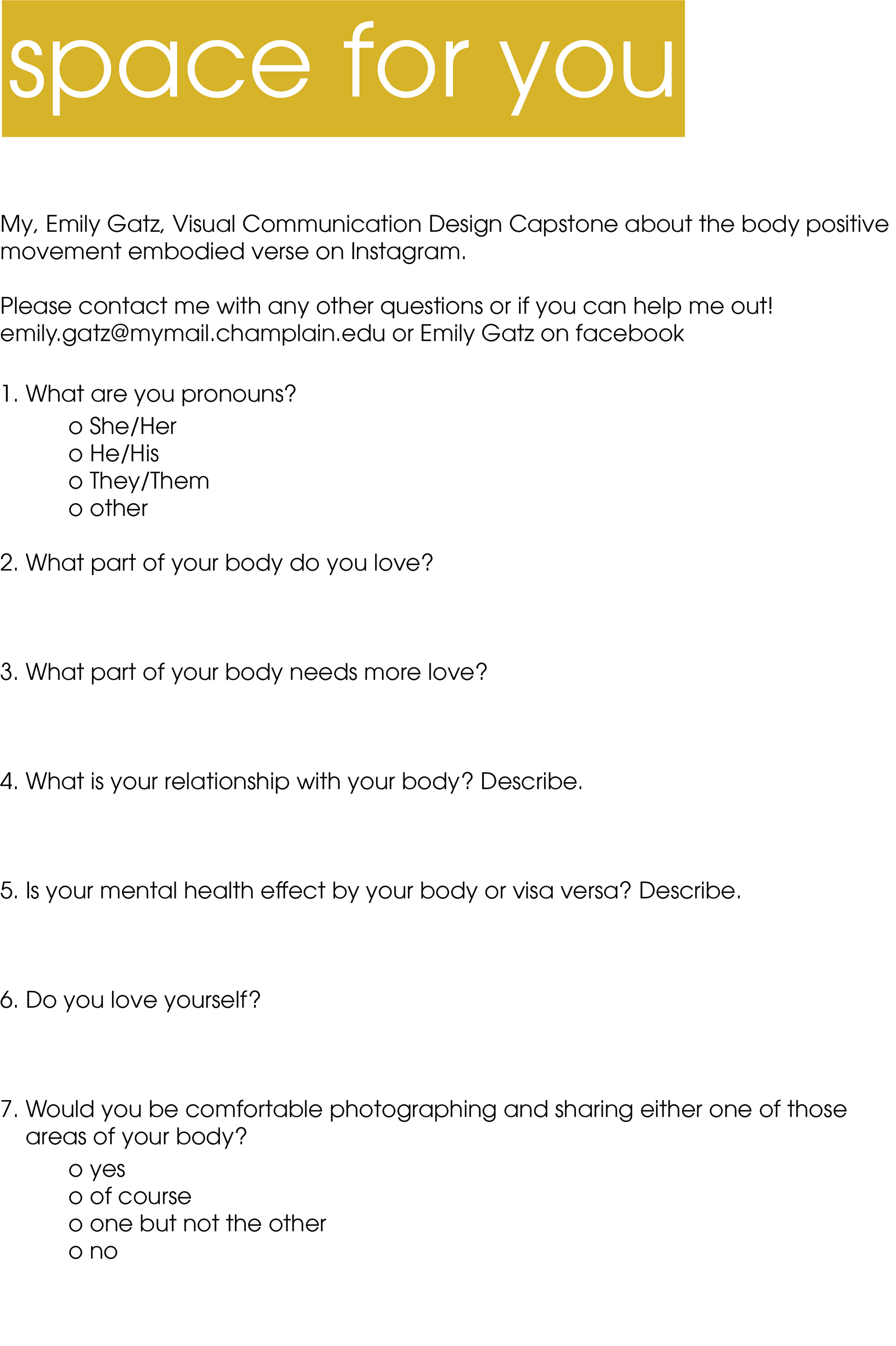 Sign to engage audience with project.
 Survey designed original on google forms then brought into InDesign for physical copy.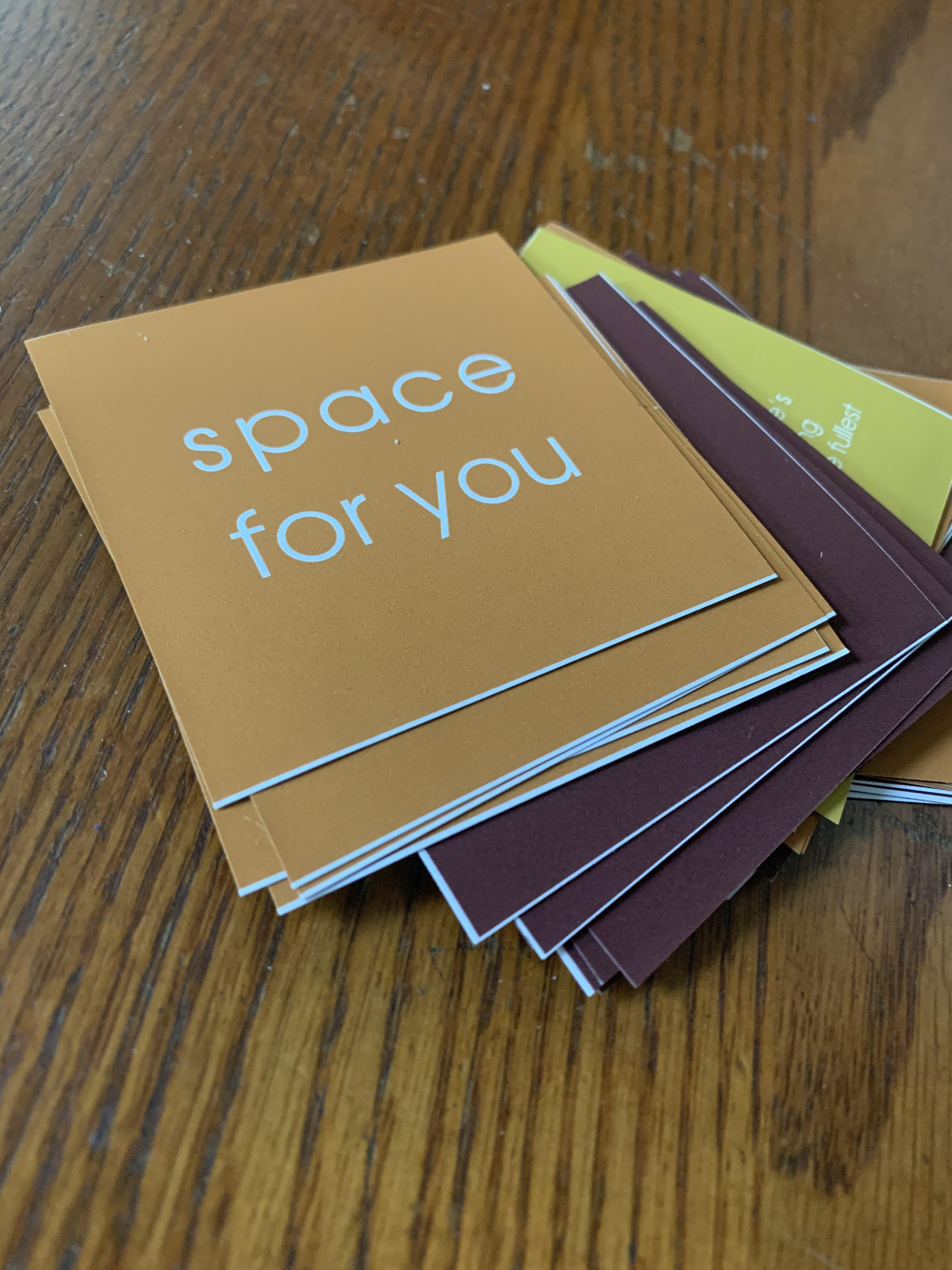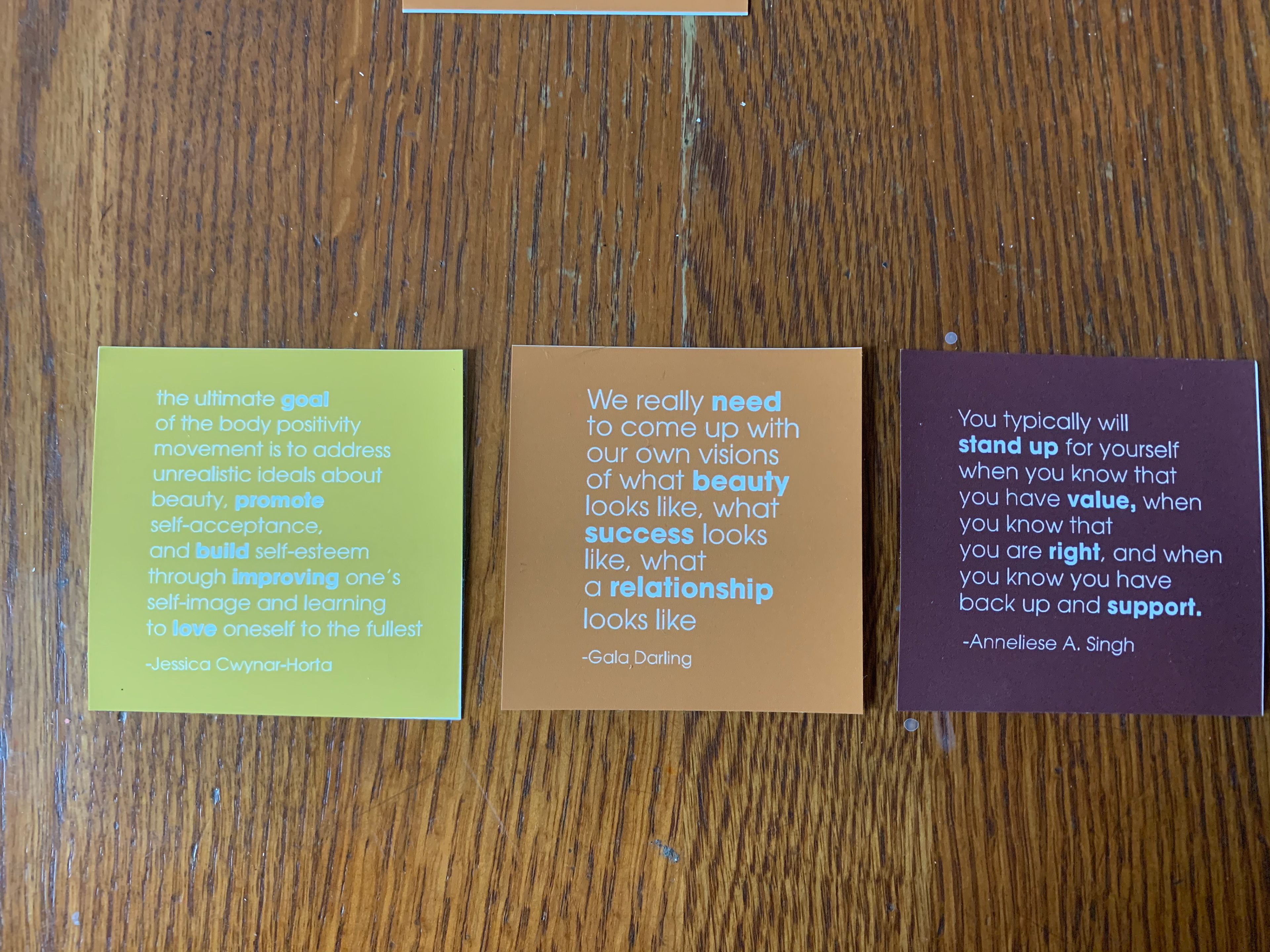 Space For You is a contribution to the body positivity movement for college students in Northeastern United States. Survey was conducted on social media to understand people in their twenties both attending and not attending university, womxn*,and same male population, have varying journeys to self-acceptance. 

*the term womxn includes anyone identifying as female.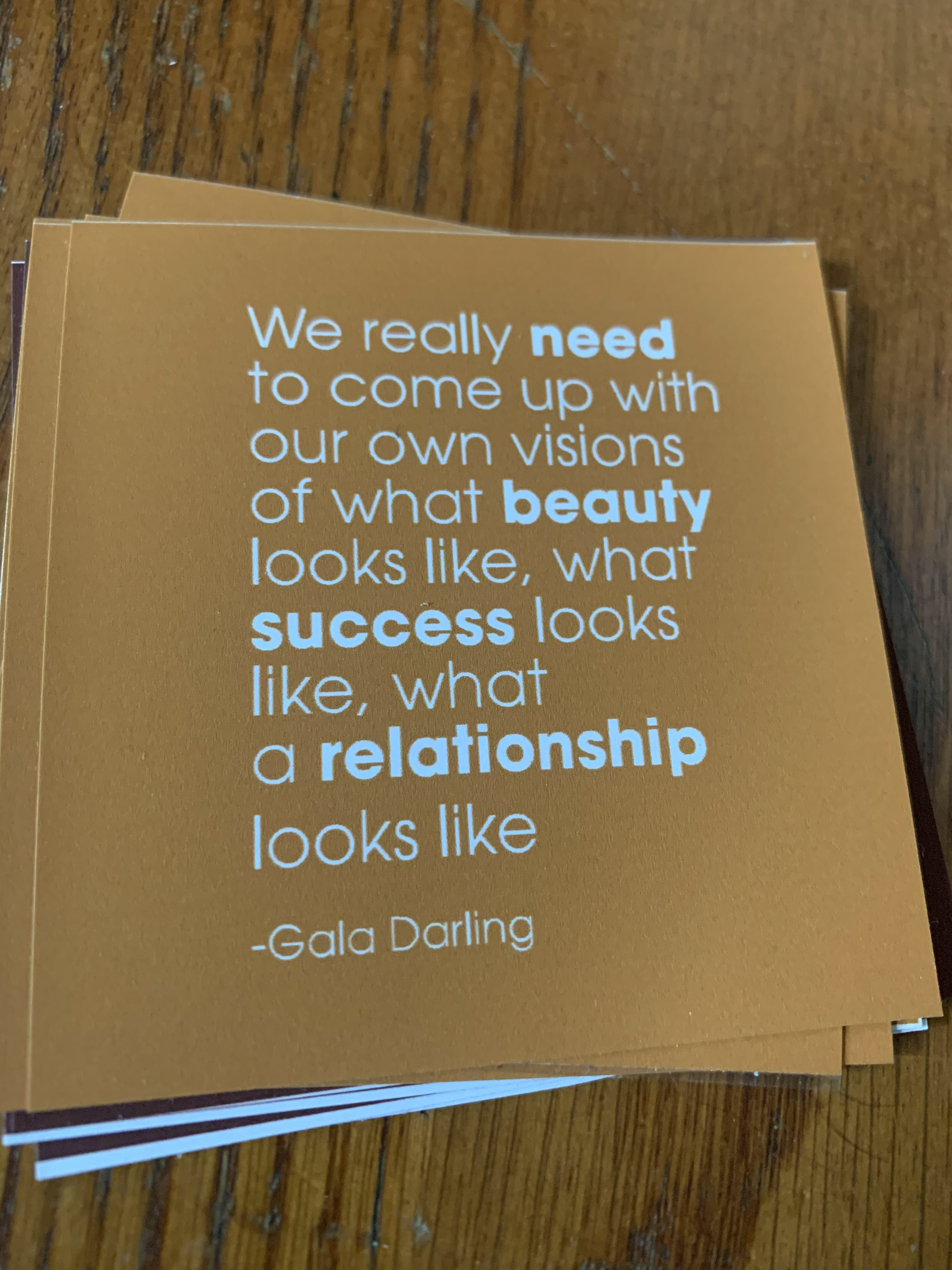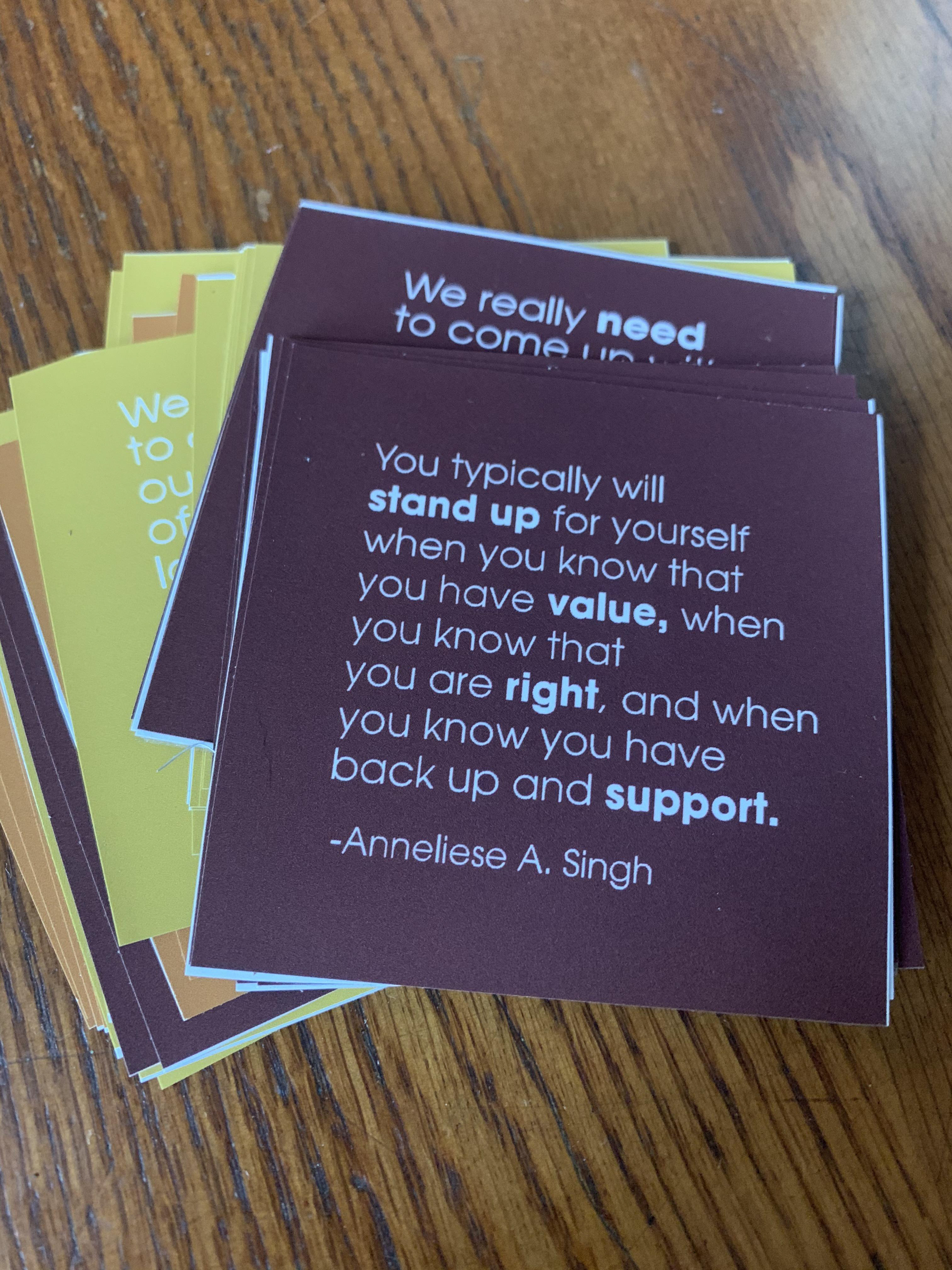 Stickers created to communicate messages to larger community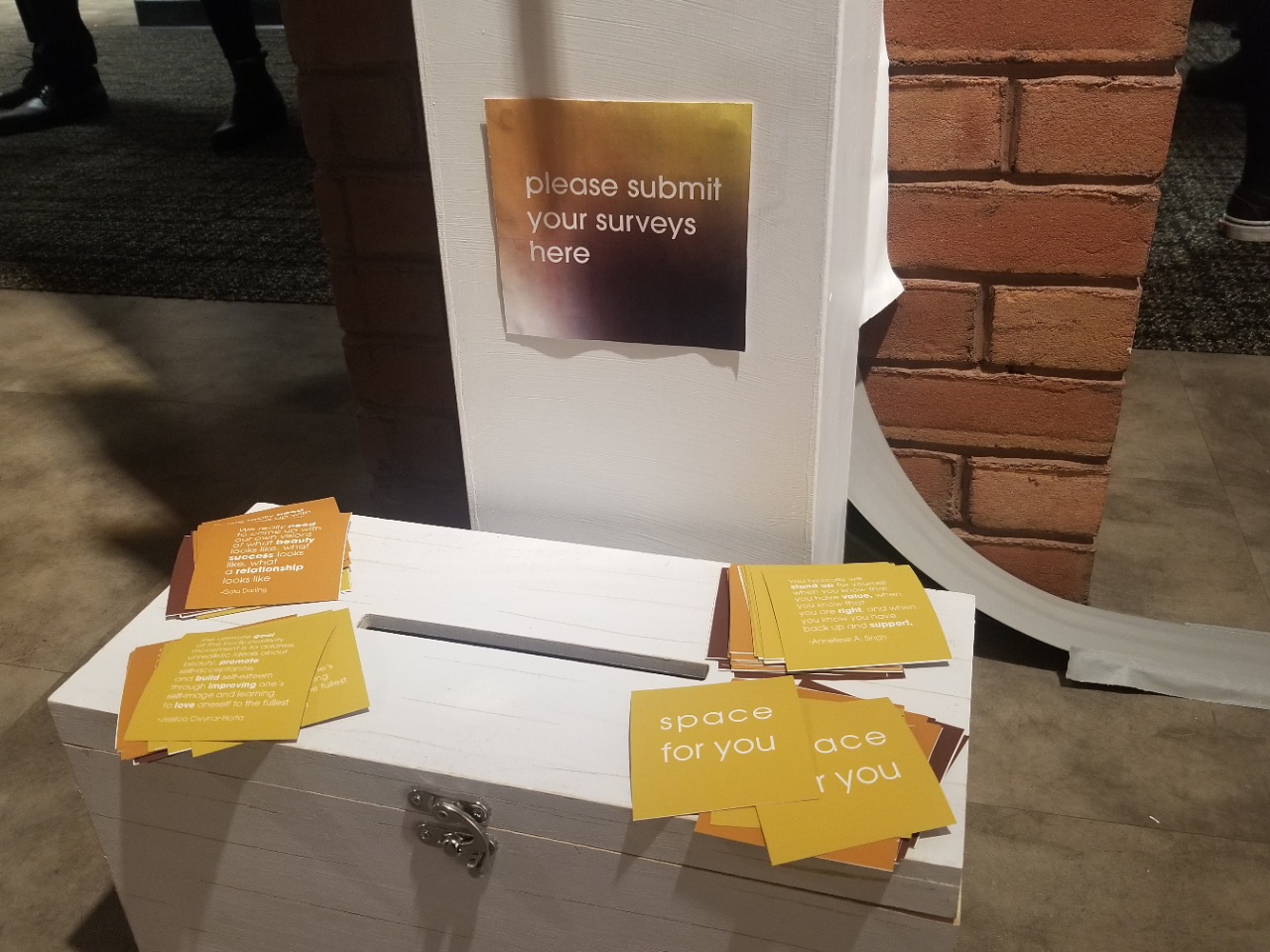 Display of 'Space For You' project.