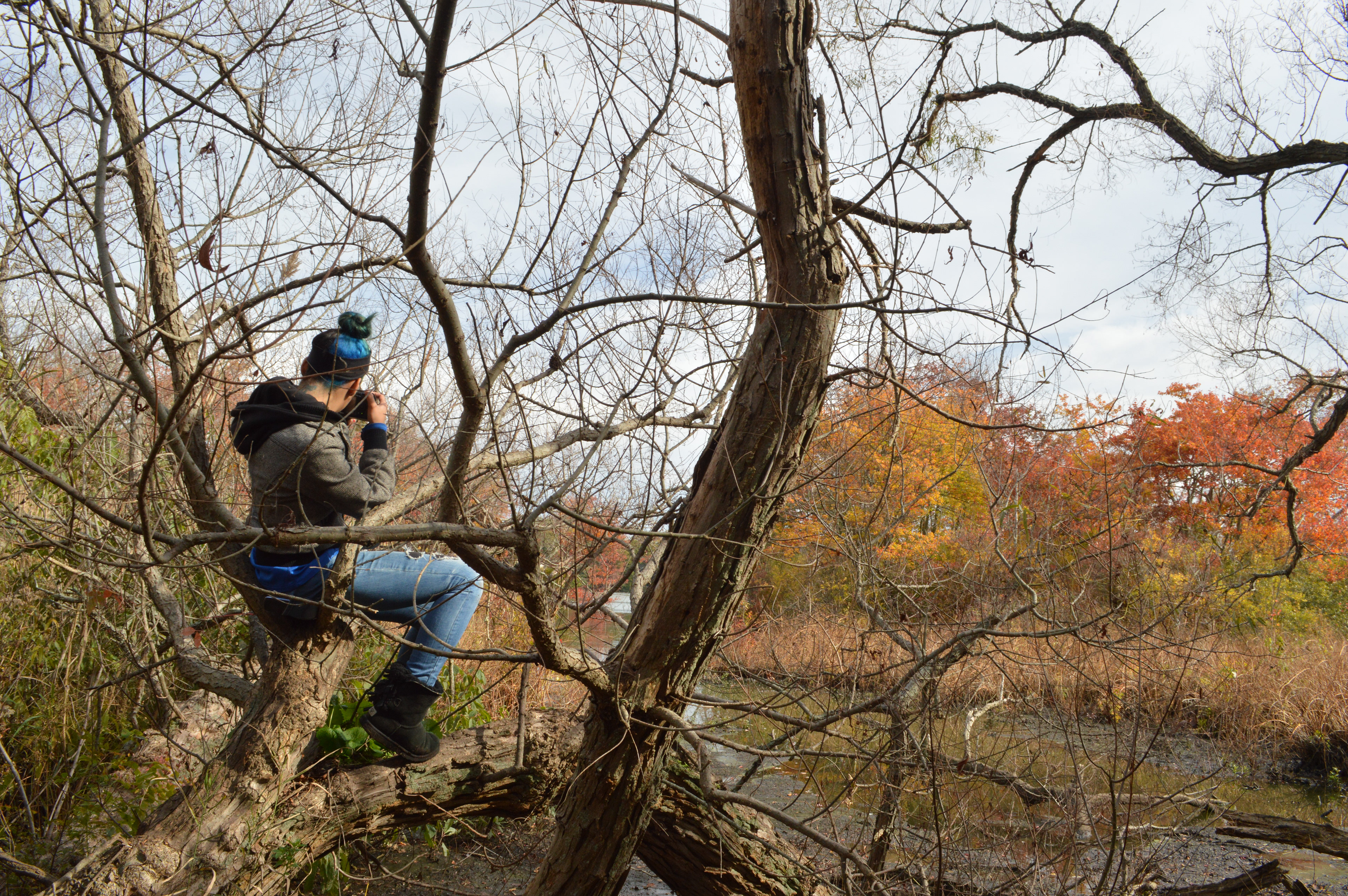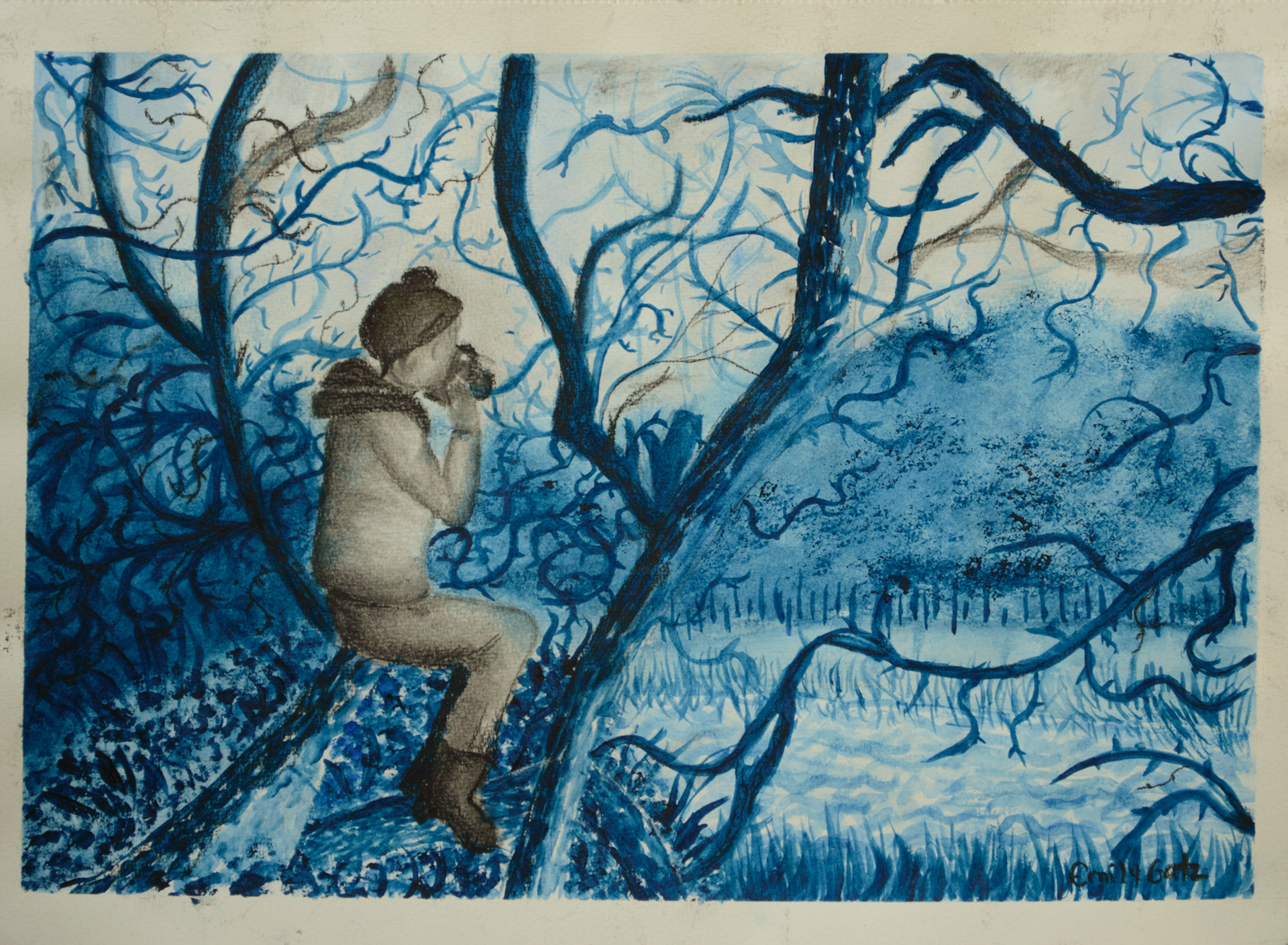 Capturing Wonderland: created with monochromatic watercolor and charcoal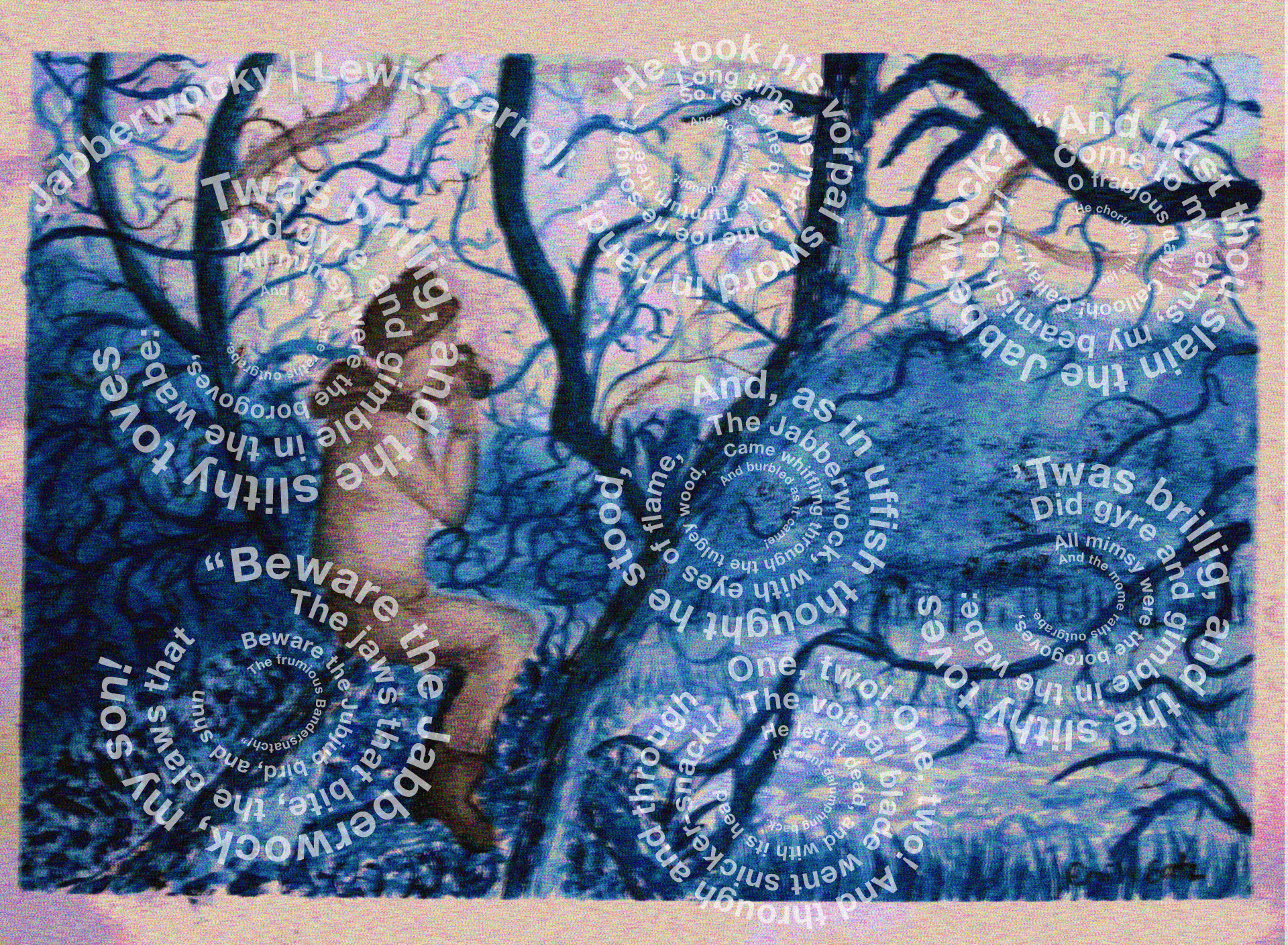 Creating a digital understanding of my Capturing Wonderland with Lewis Carroll's poem Jabberwocky. The circular type shows the journey of Carroll fictional world layered with color of watercolor.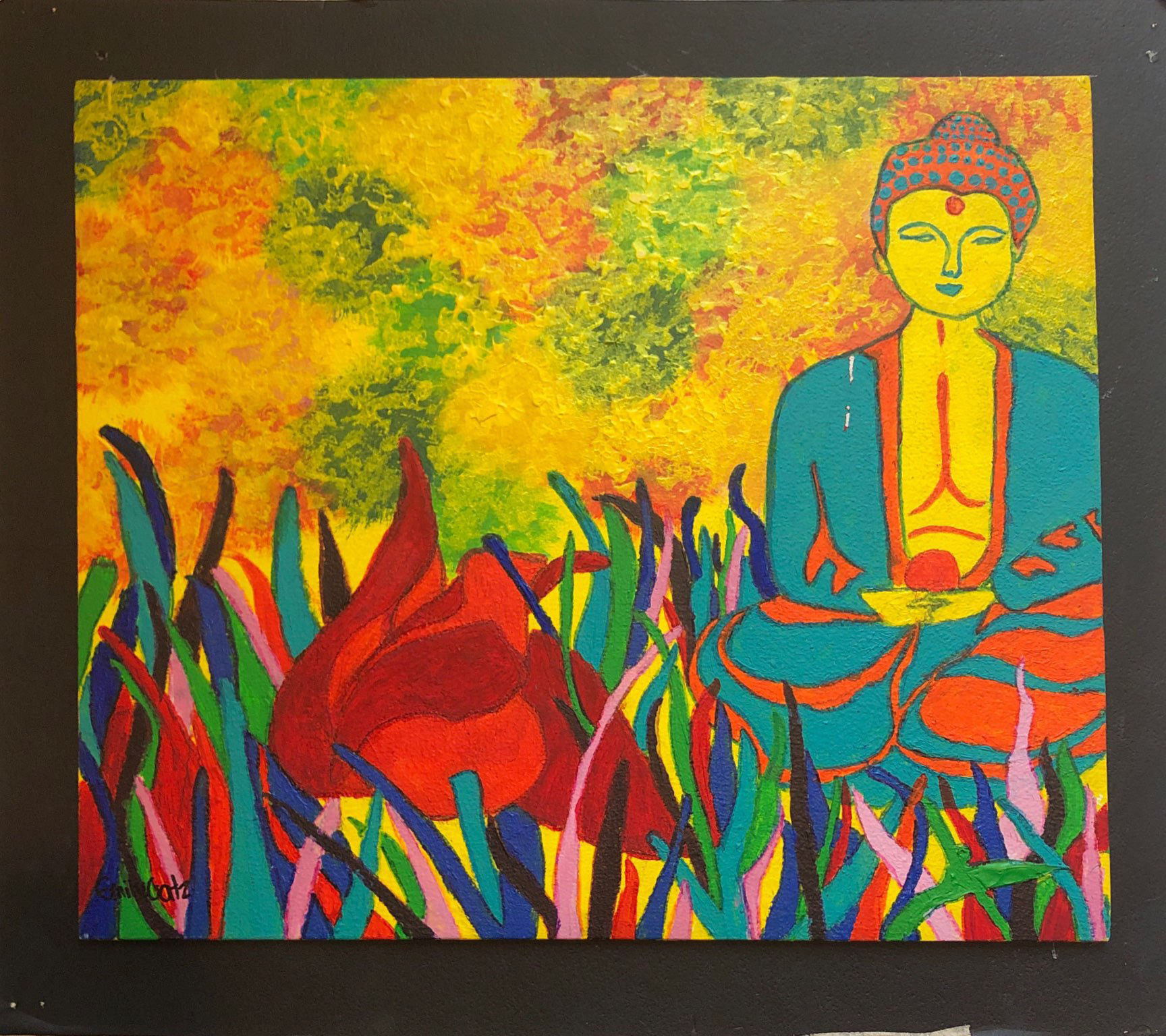 Peaceful Buddha: Spring 2015

Buddha Pops: Spring 2016 Acrylic 12x13 inches canvas

The poem Love After Love  by Derek Walcott is incorporated with my acrylic painting Buddha Pops. Thus is inspired by my enjoyment of yoga and self-care practices.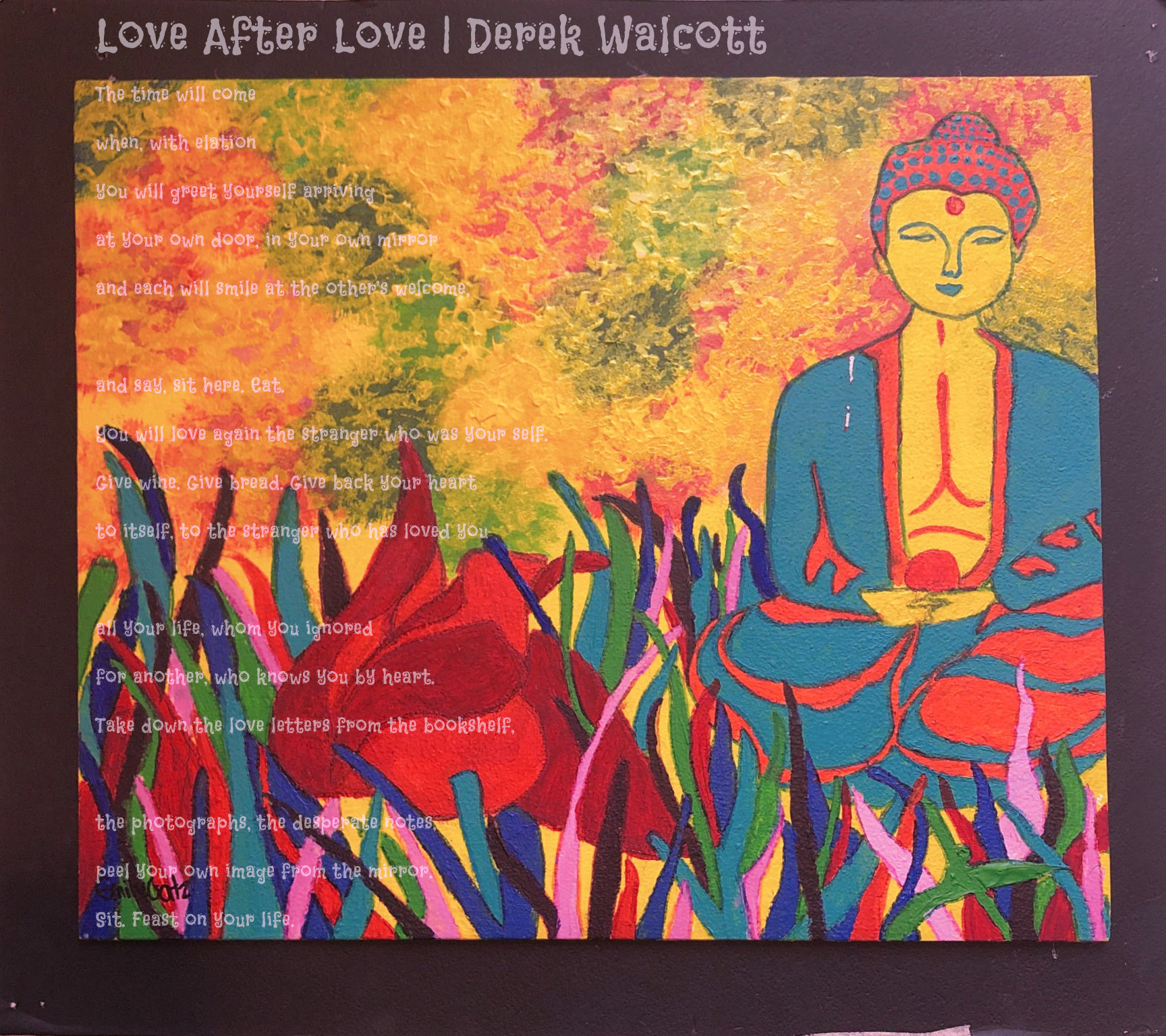 Bug on Sunflower in Spring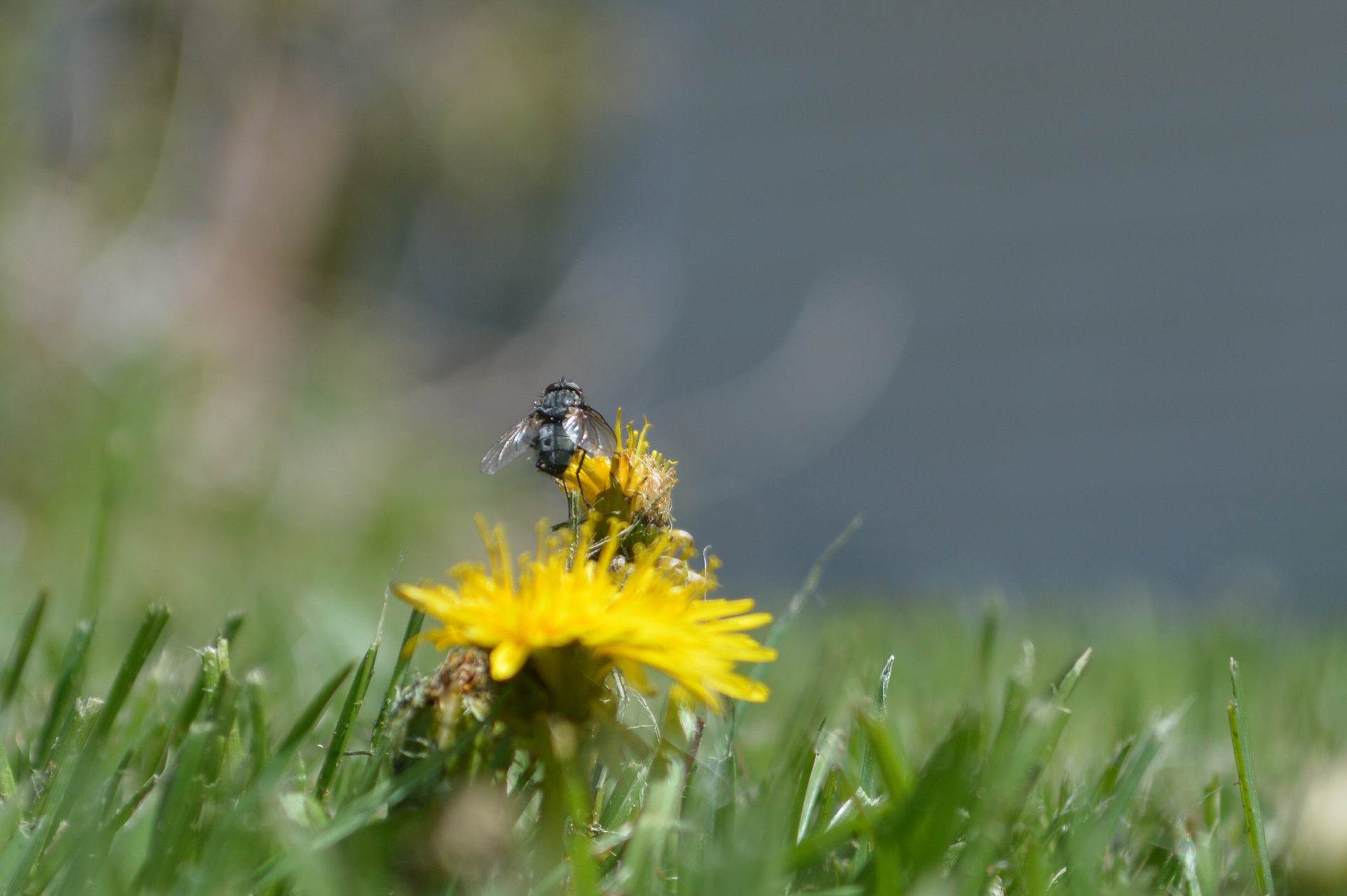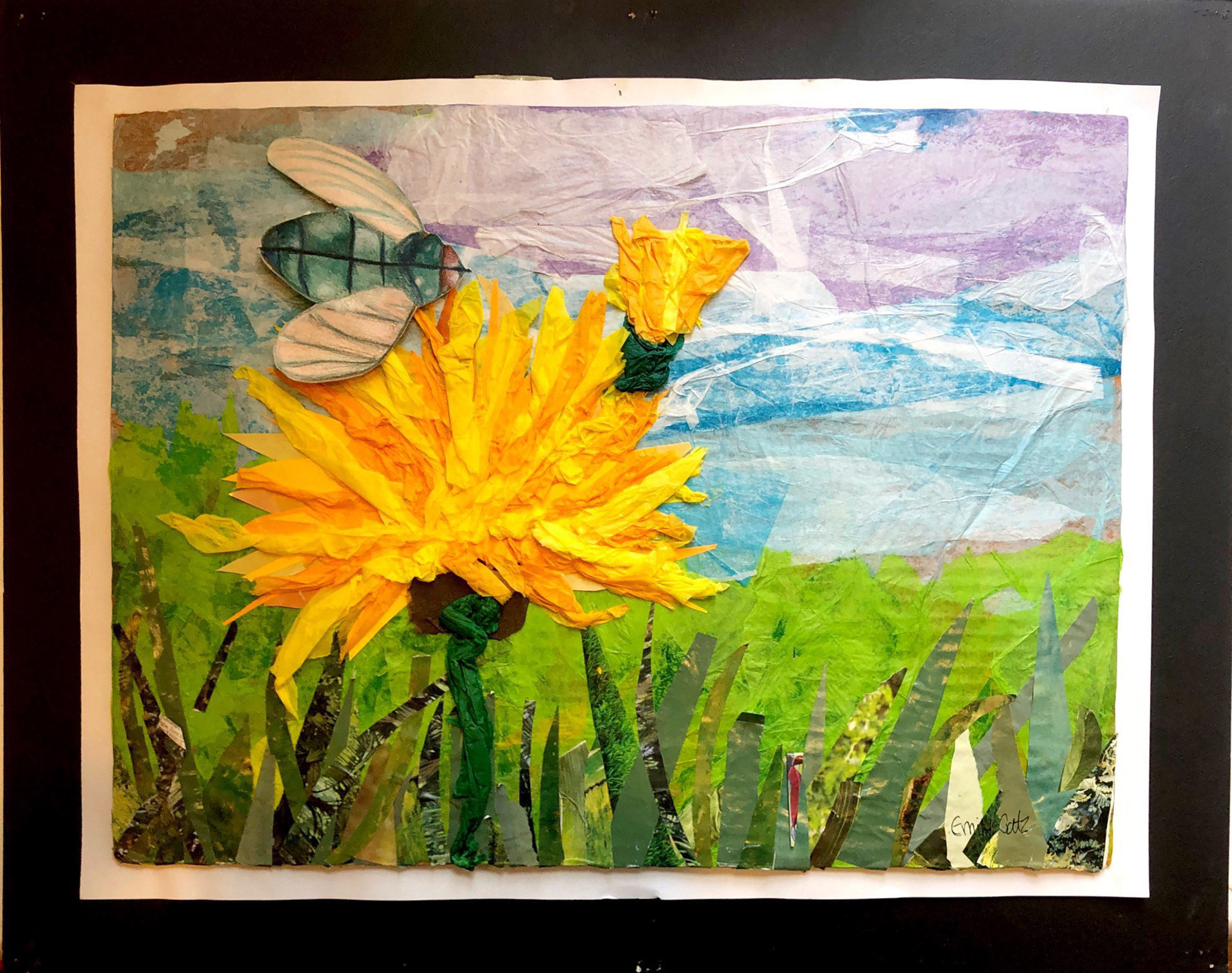 Spring has Sprung: Spring 2016

My Bug Friend: multimedia 19x14 inches on cardboard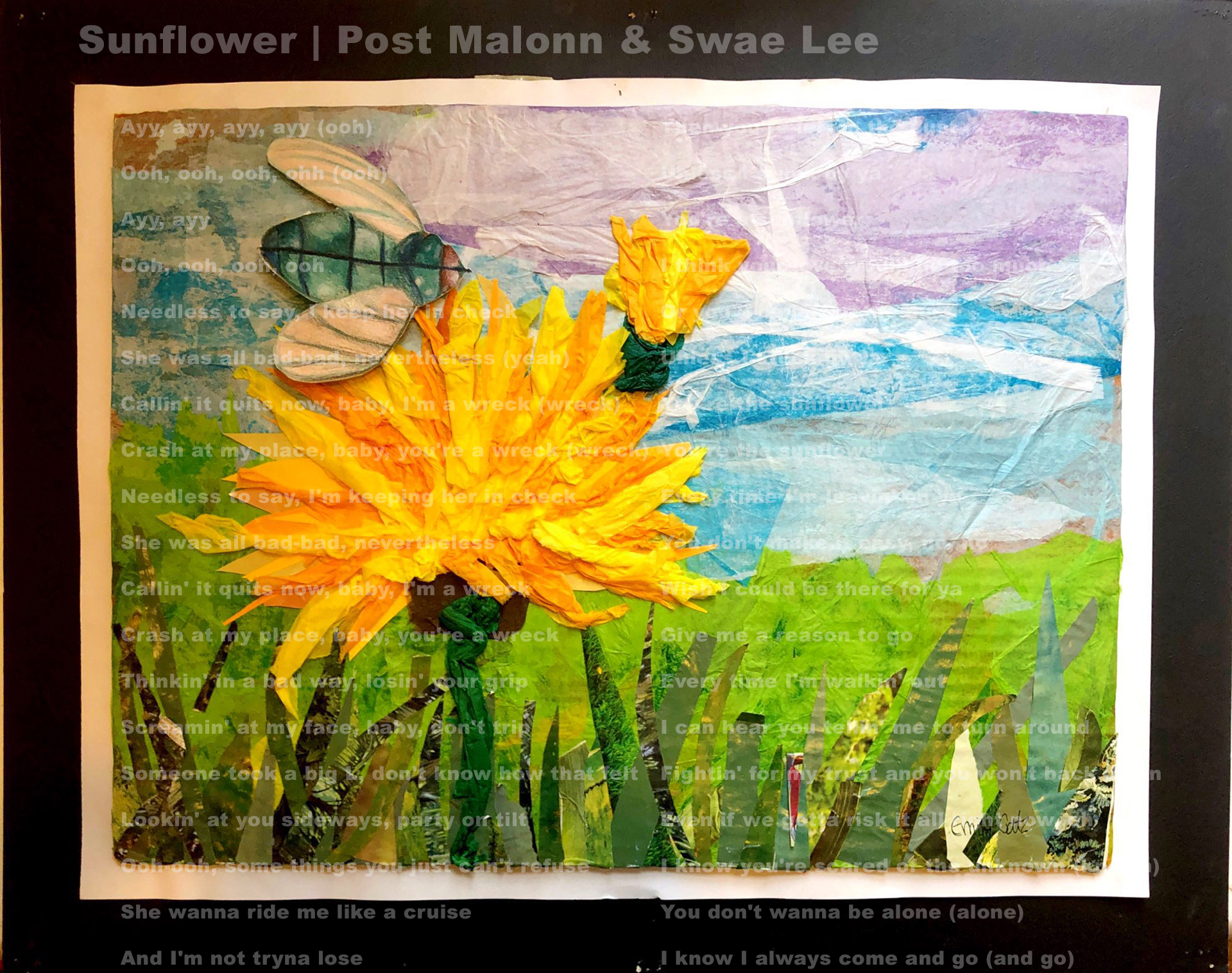 The song 'Sunflower' blends with my piece My Bug Friend.  
Everyday is a Dog Day with Jasmine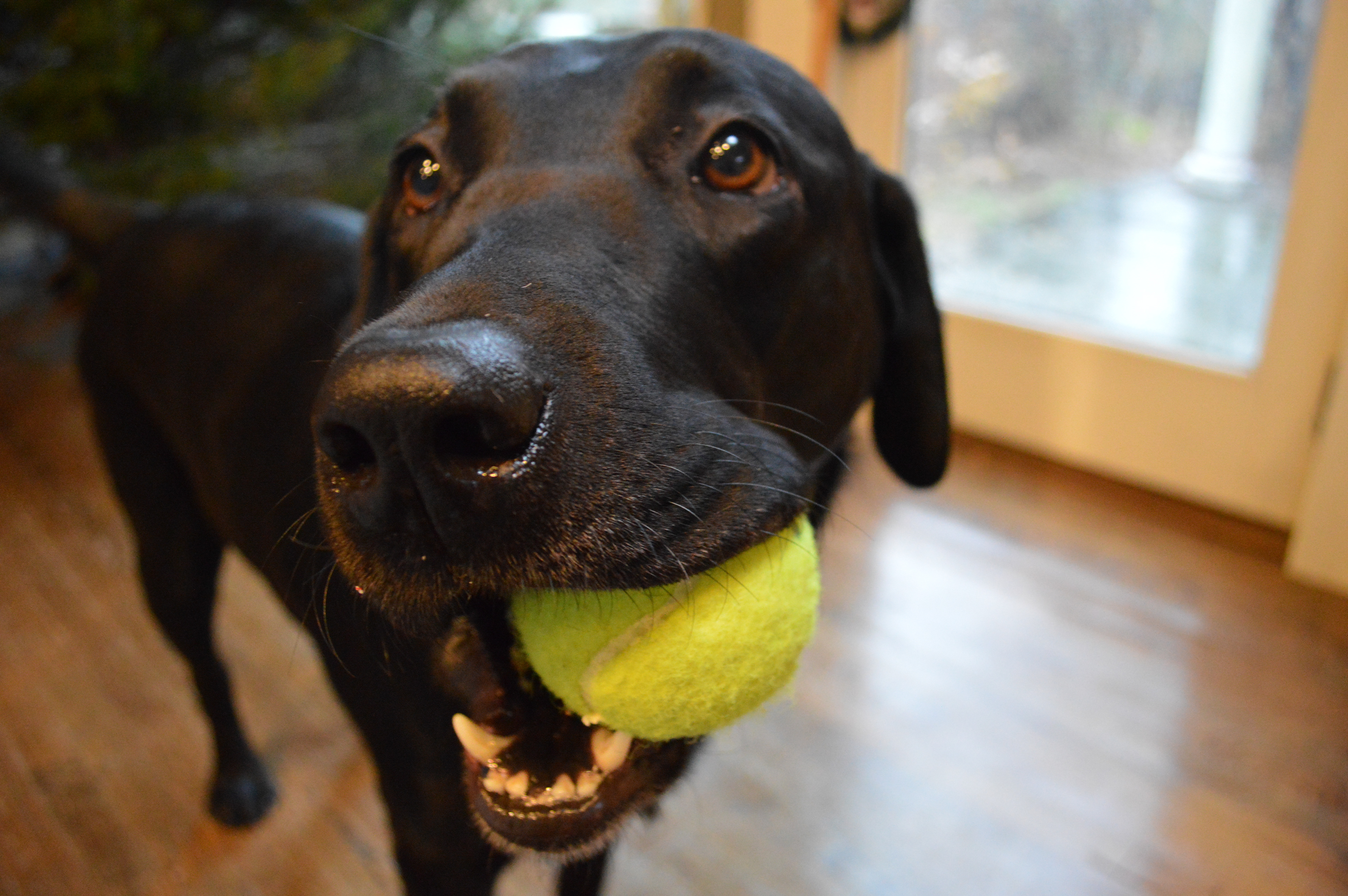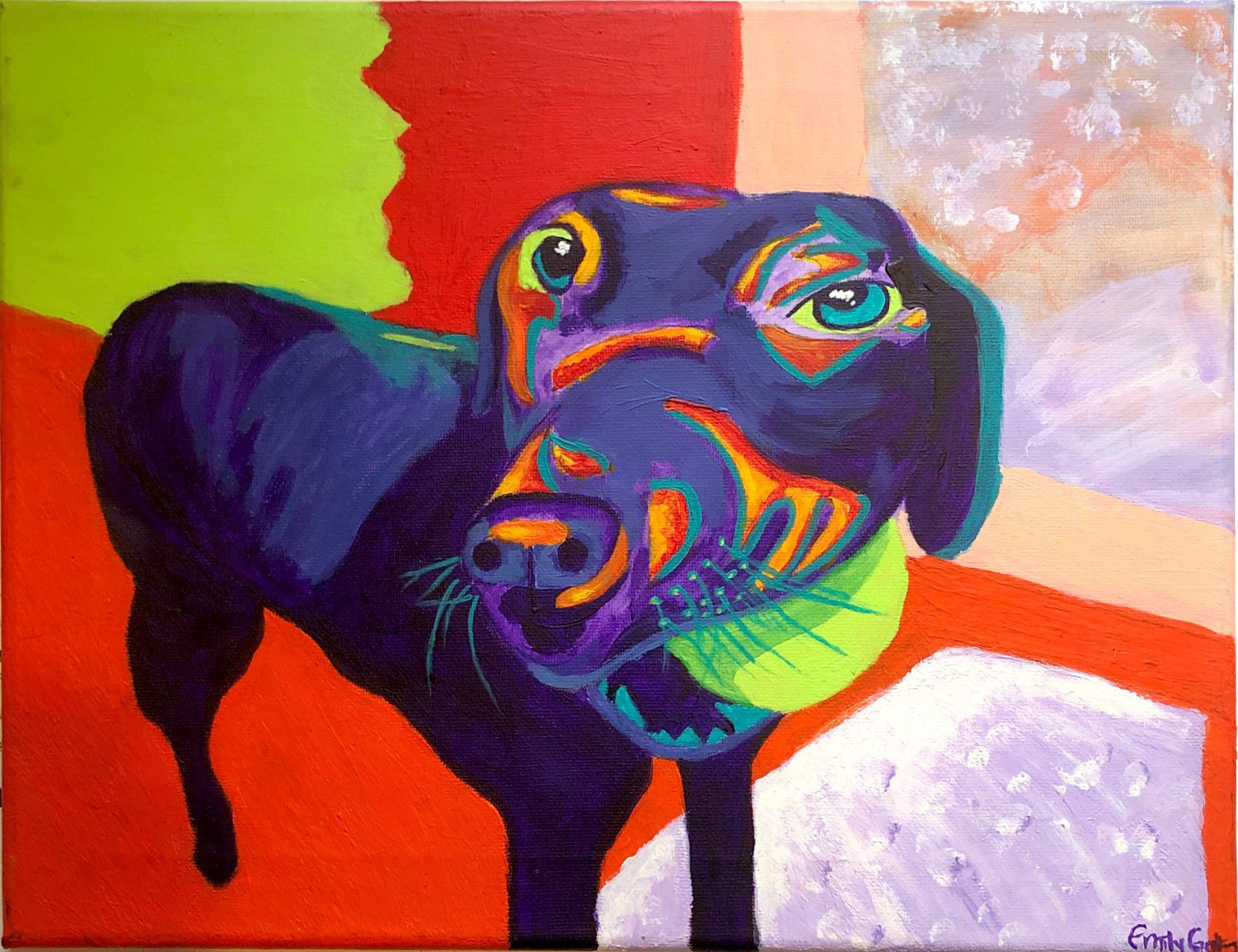 My lovely dog, Jasmine: acrylic 2016 13.5x11 inches

The poem 'Dog' is woven in with my acrylic painting My lovely dog, Jasmine. 
Girls Just Want to Have Fun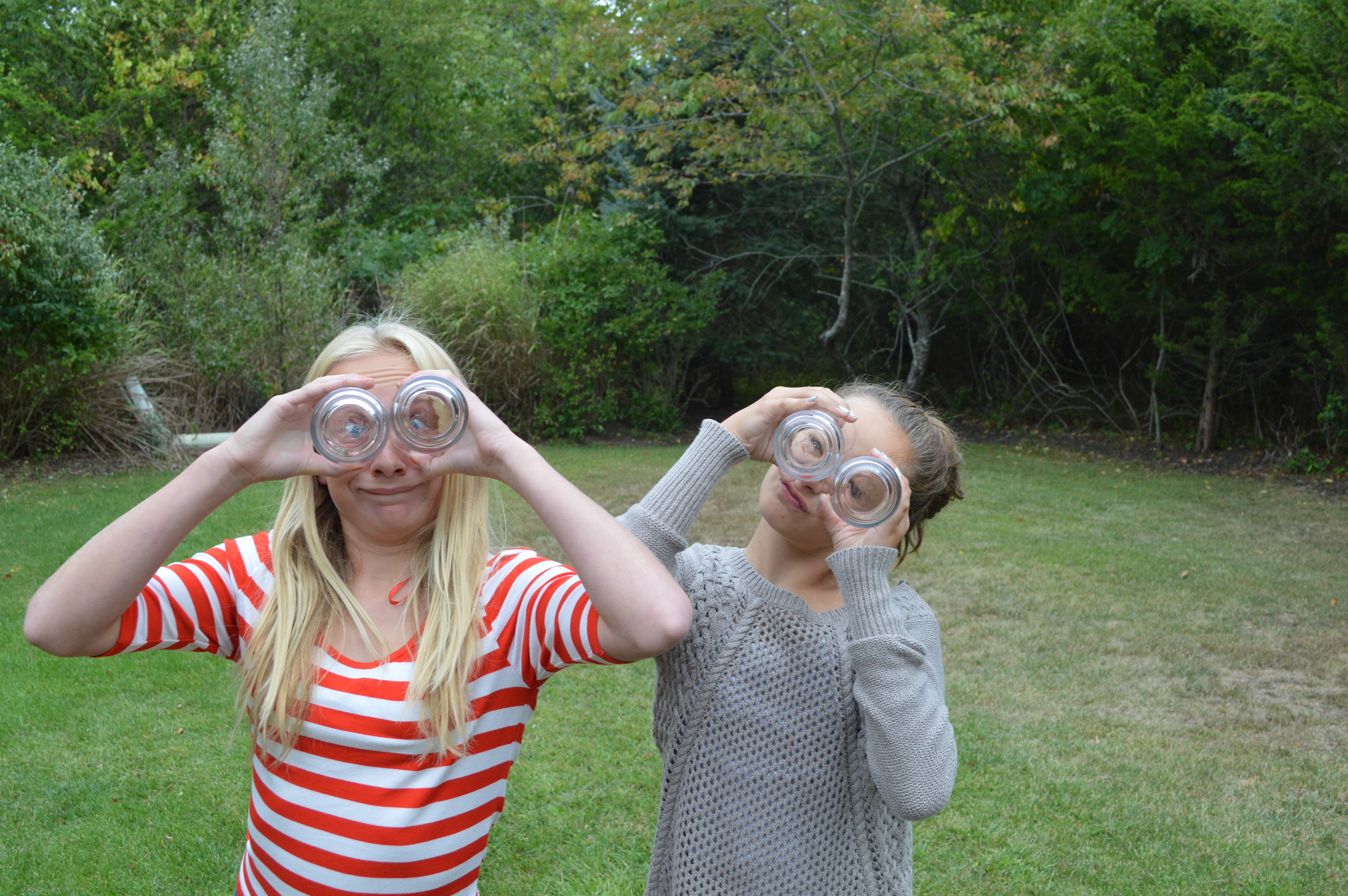 Claire and Julia; Spring 2016

Goofing Around: Spring 2016 9x12 inches acrylic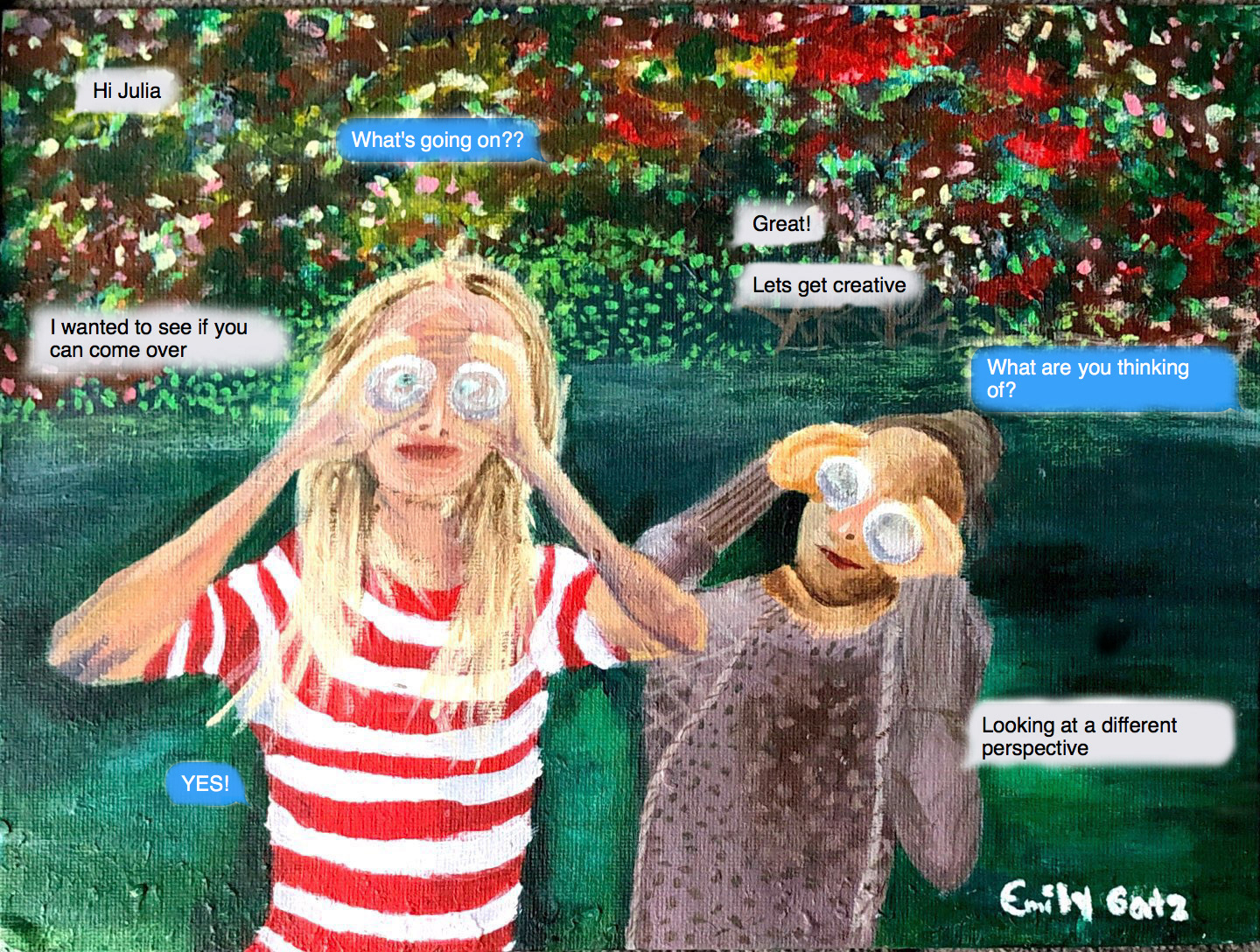 Goofing Around is parred with some text messages that could have inspired this silliness. 
What Do you See in Dingle, Ireland?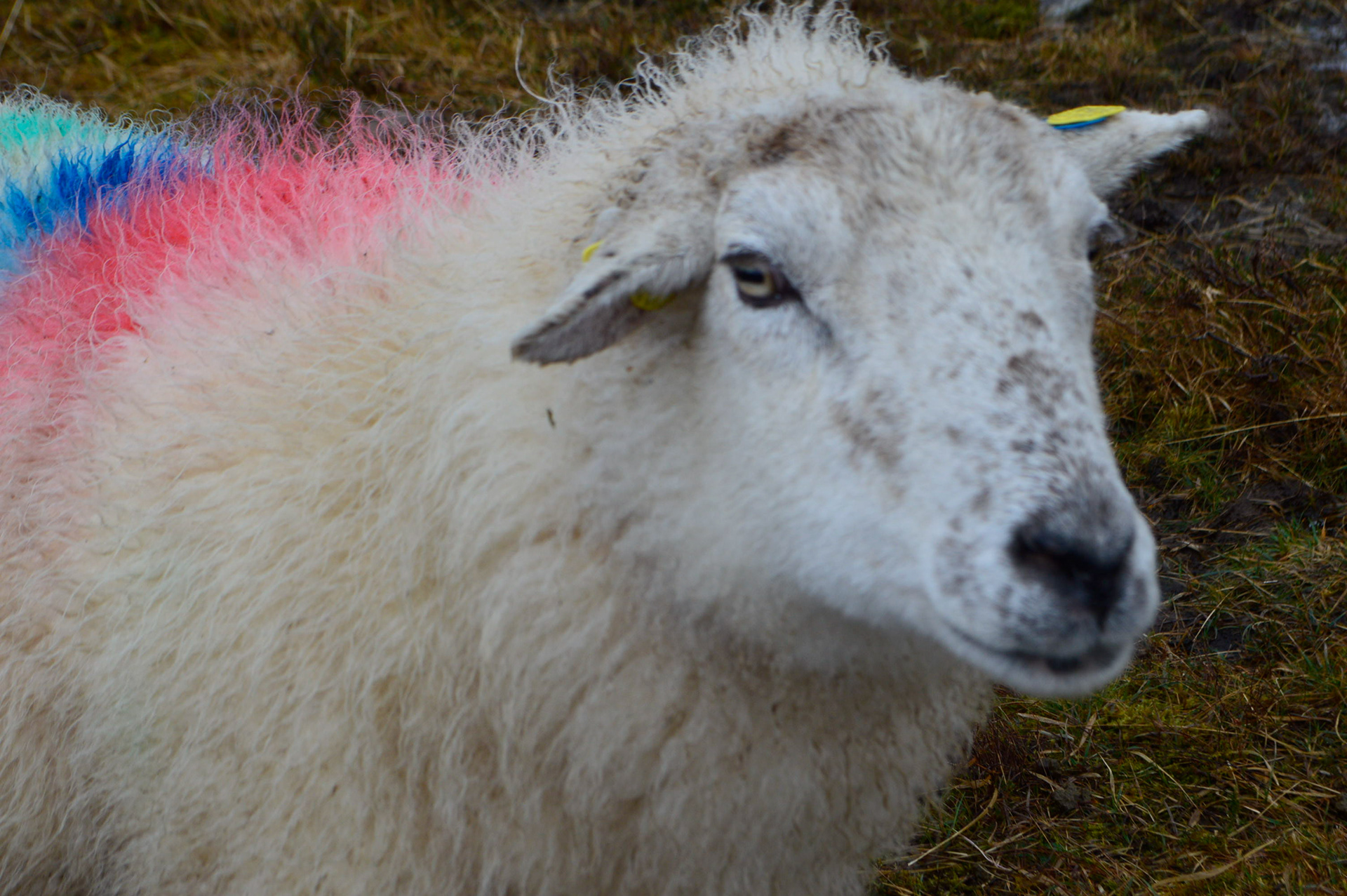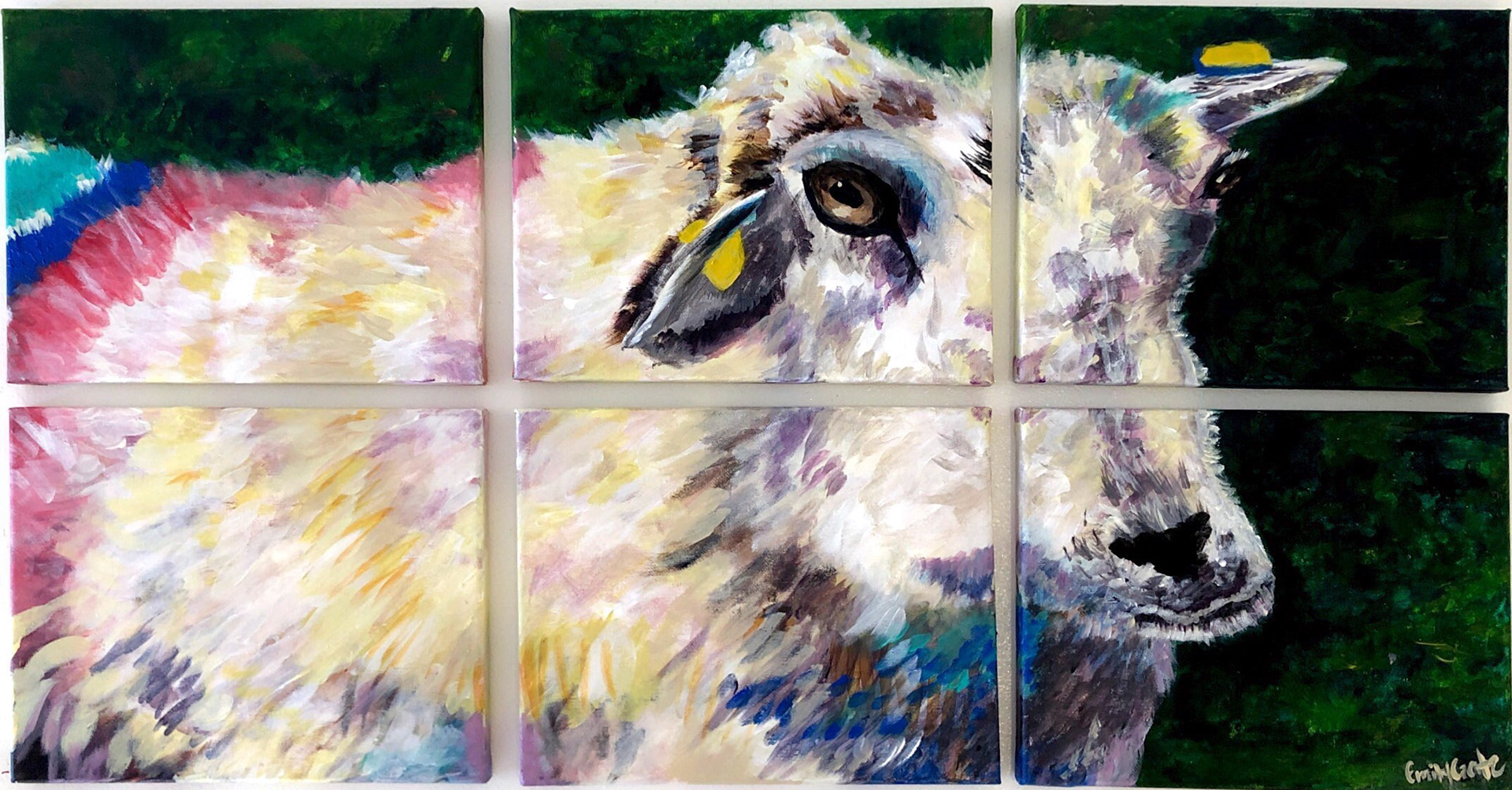 Colorful Dingle Sheep on six 8x10 inch canvas acrylic 

The song Dingle Bay is inaugurated into my acrylic piece, Colorful Dingle, to get more context to the visuals.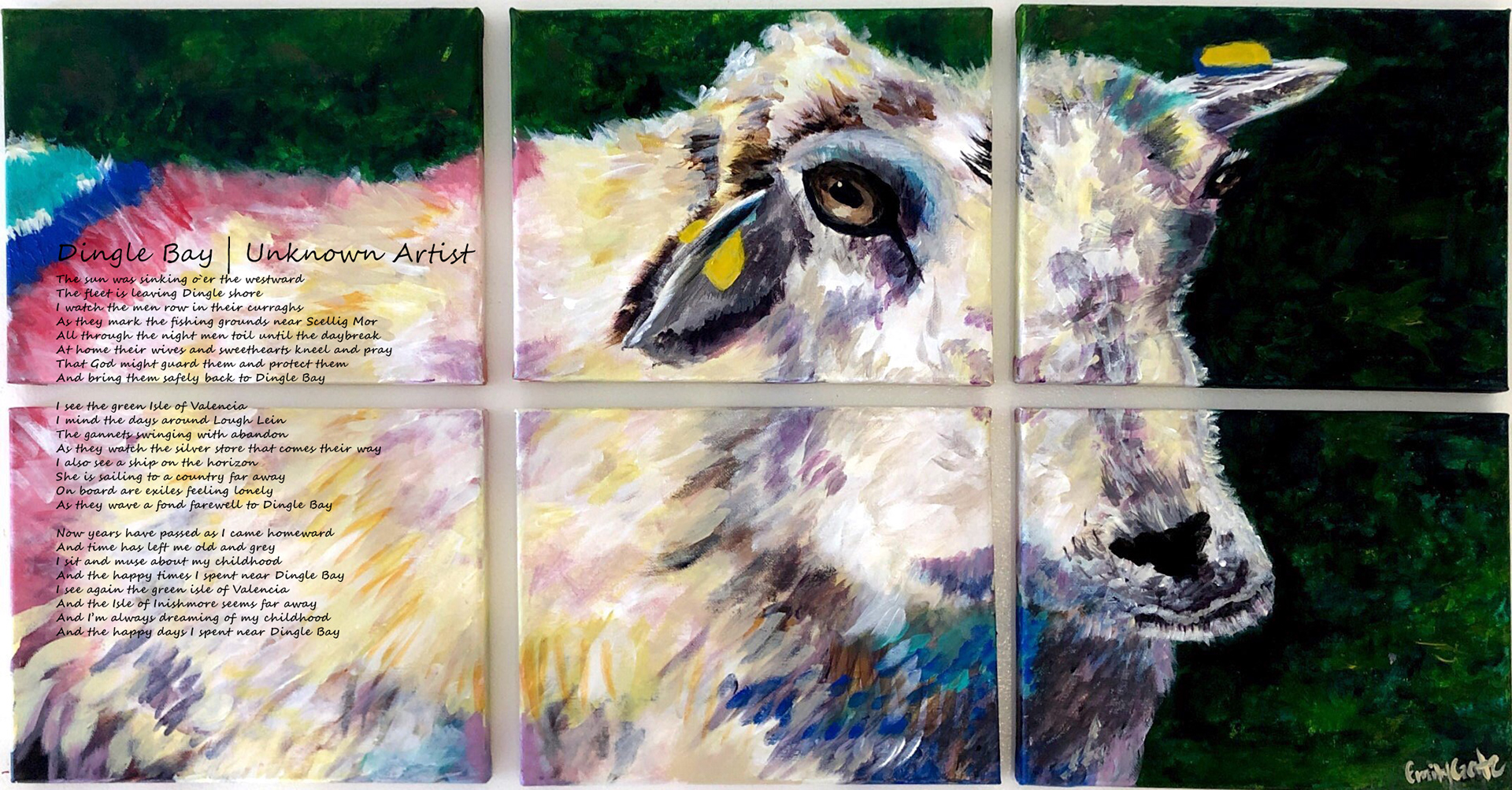 A Colorful Time on East End of Long Island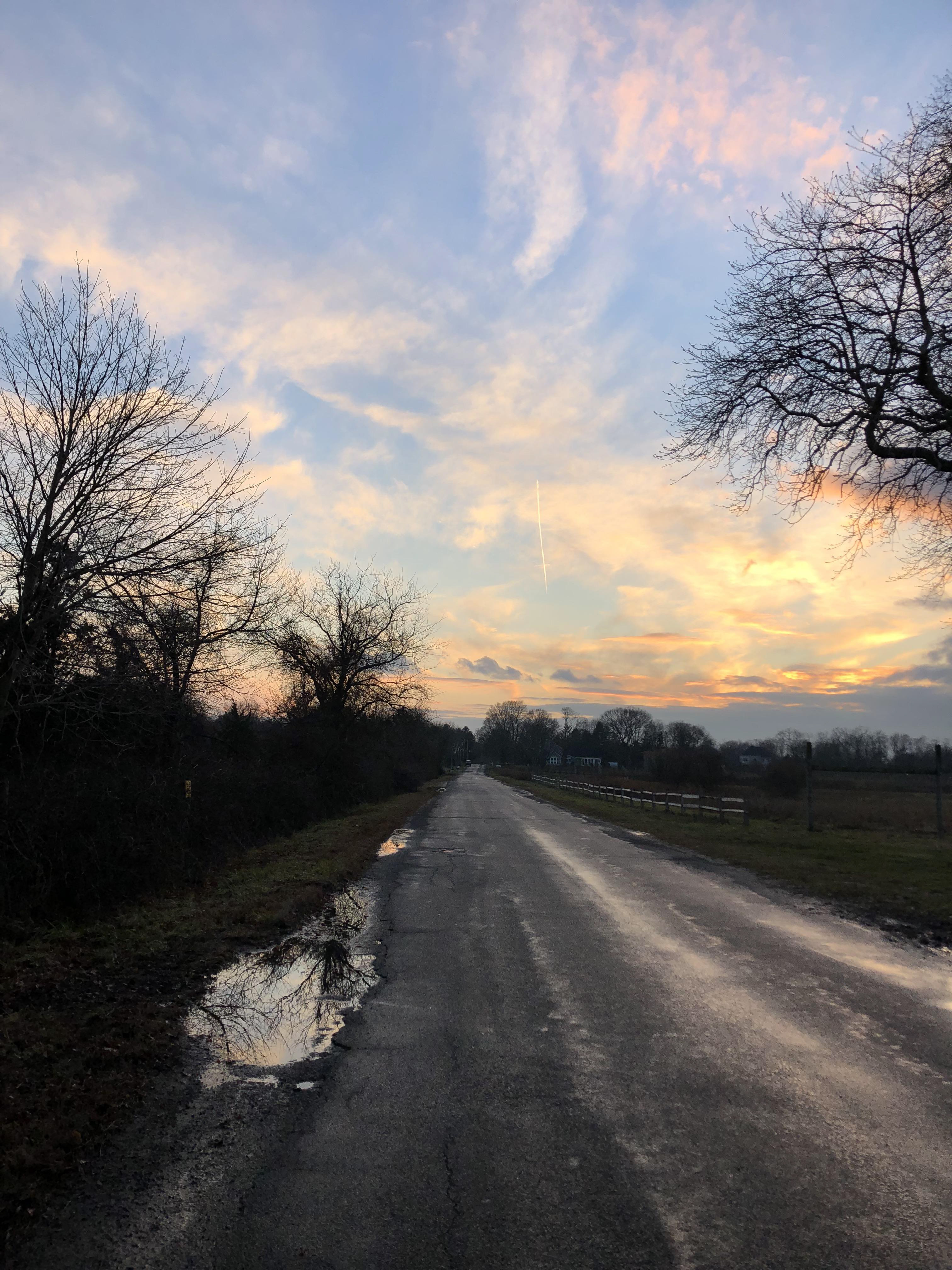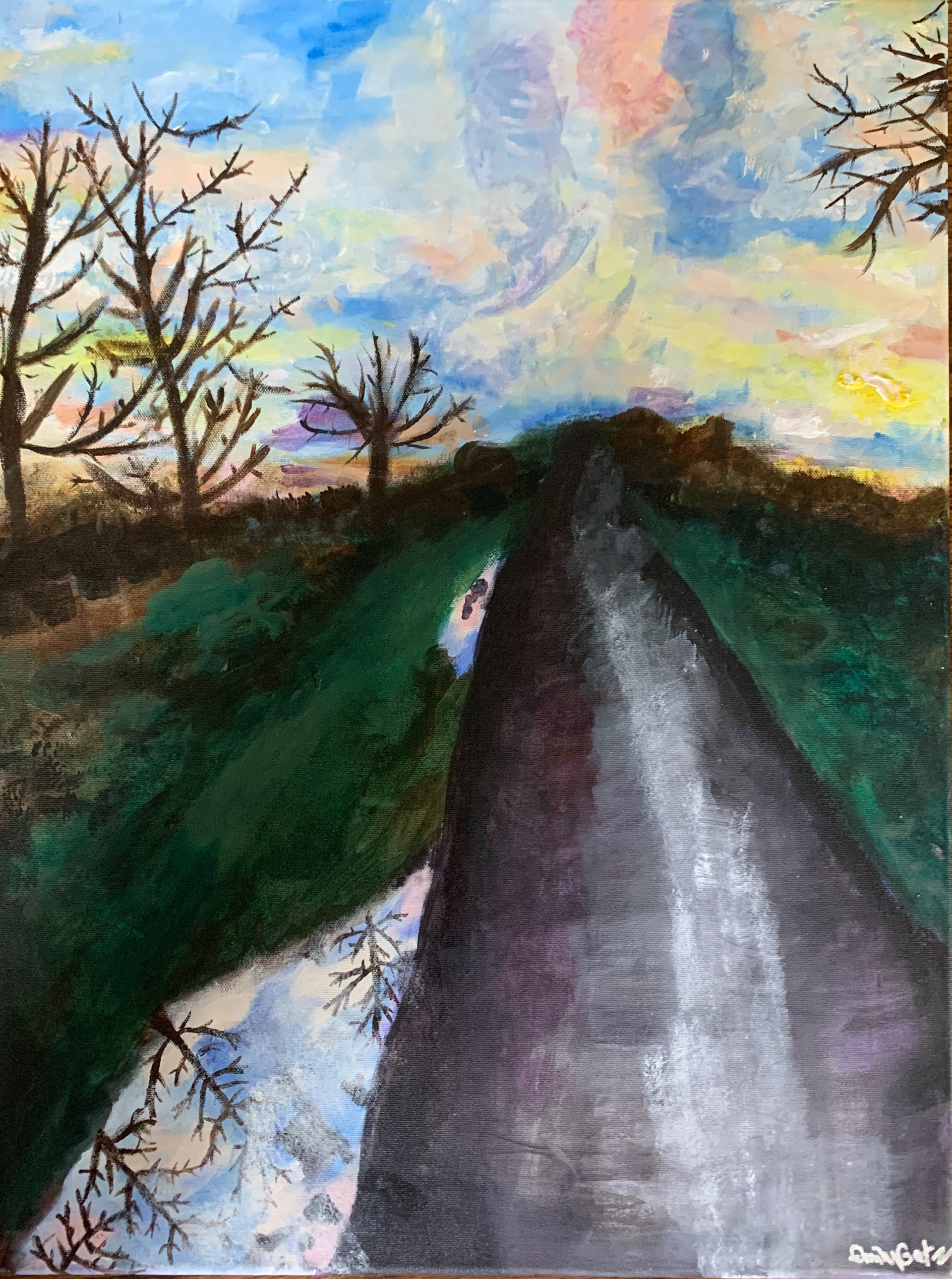 December 24th; acrylic paint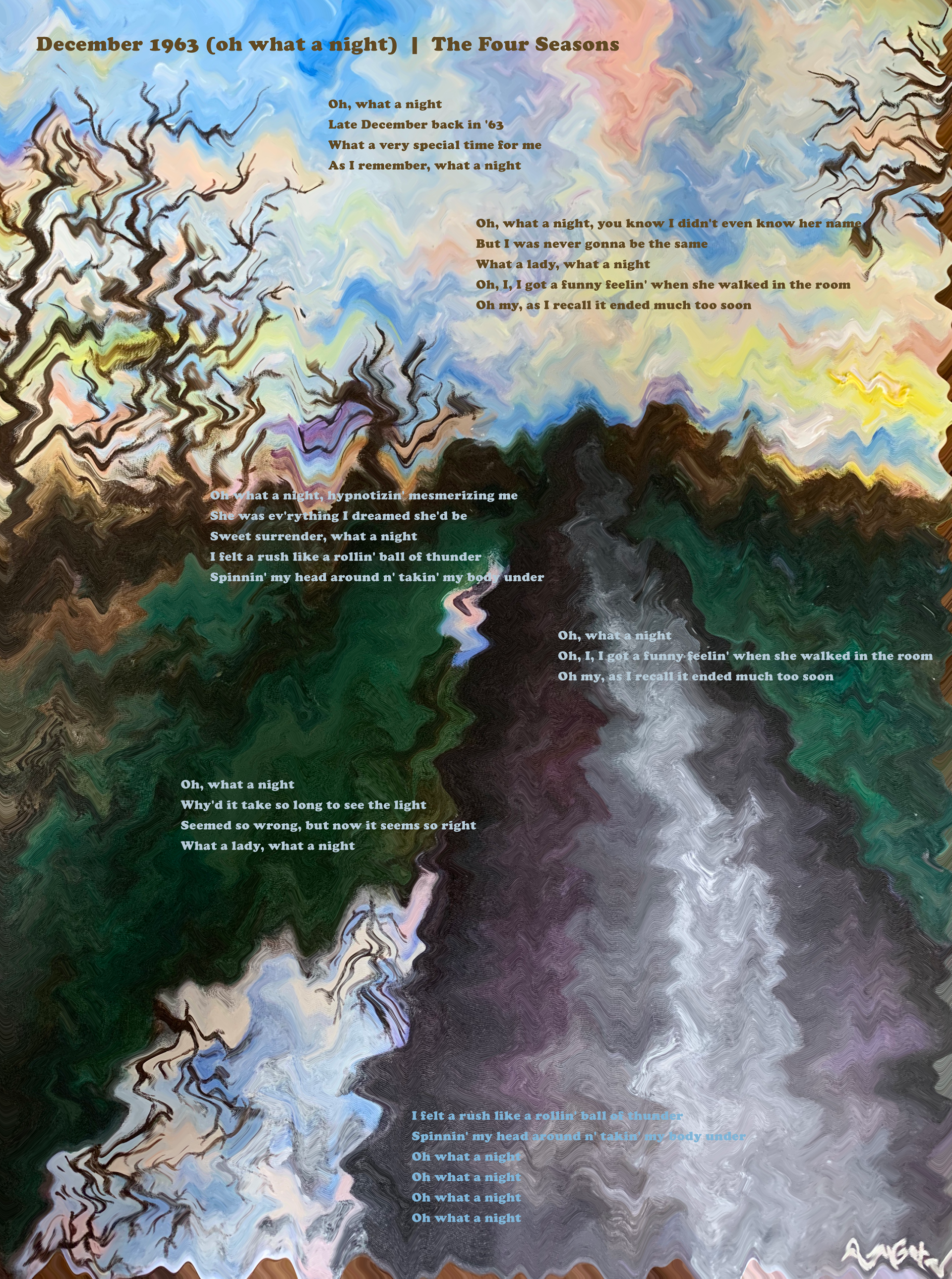 Song December 1963 (oh what a night) by   The Four Seasons inaugurated into my acrylic piece, December 24th, to get more context to the visuals.