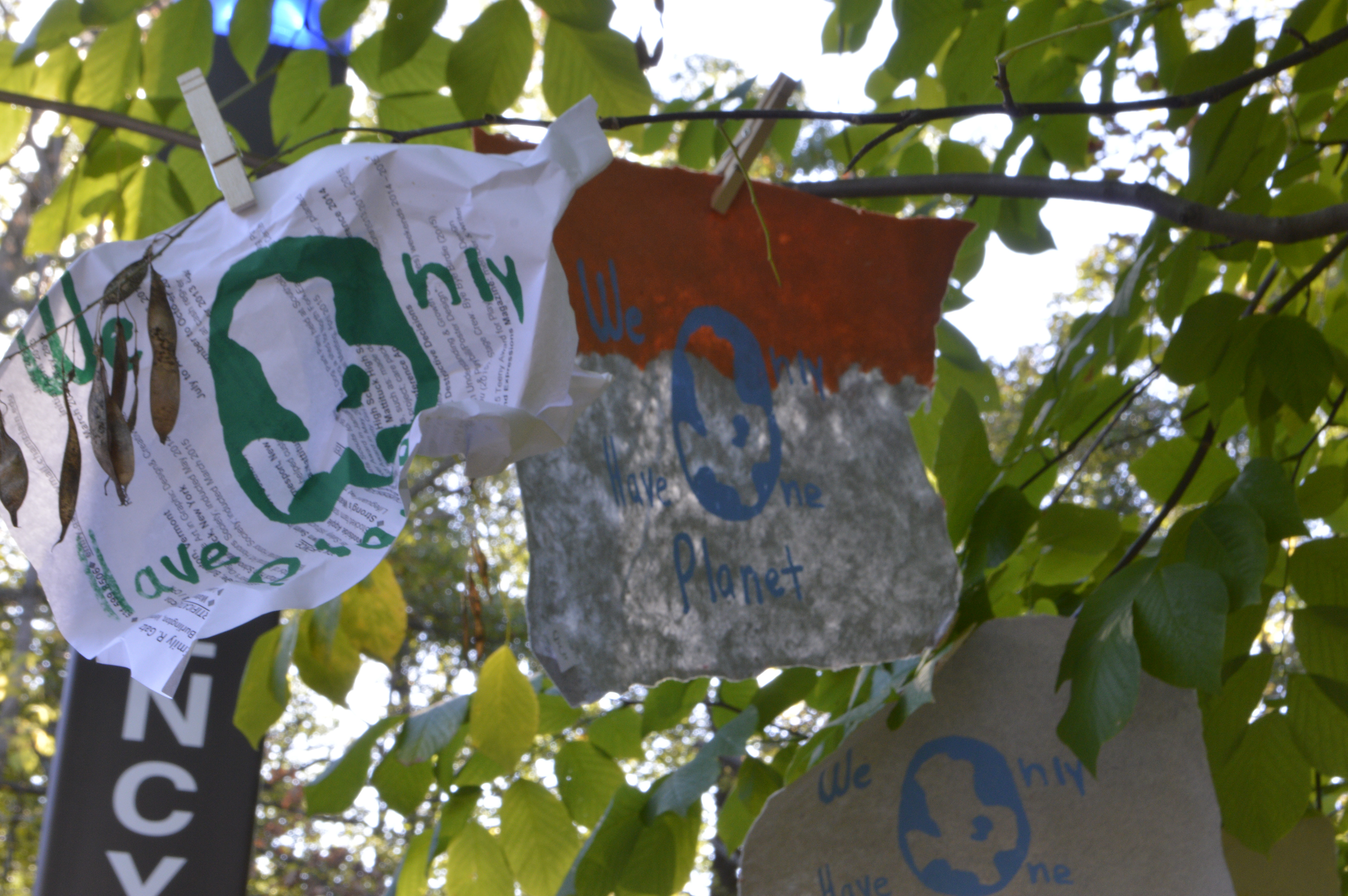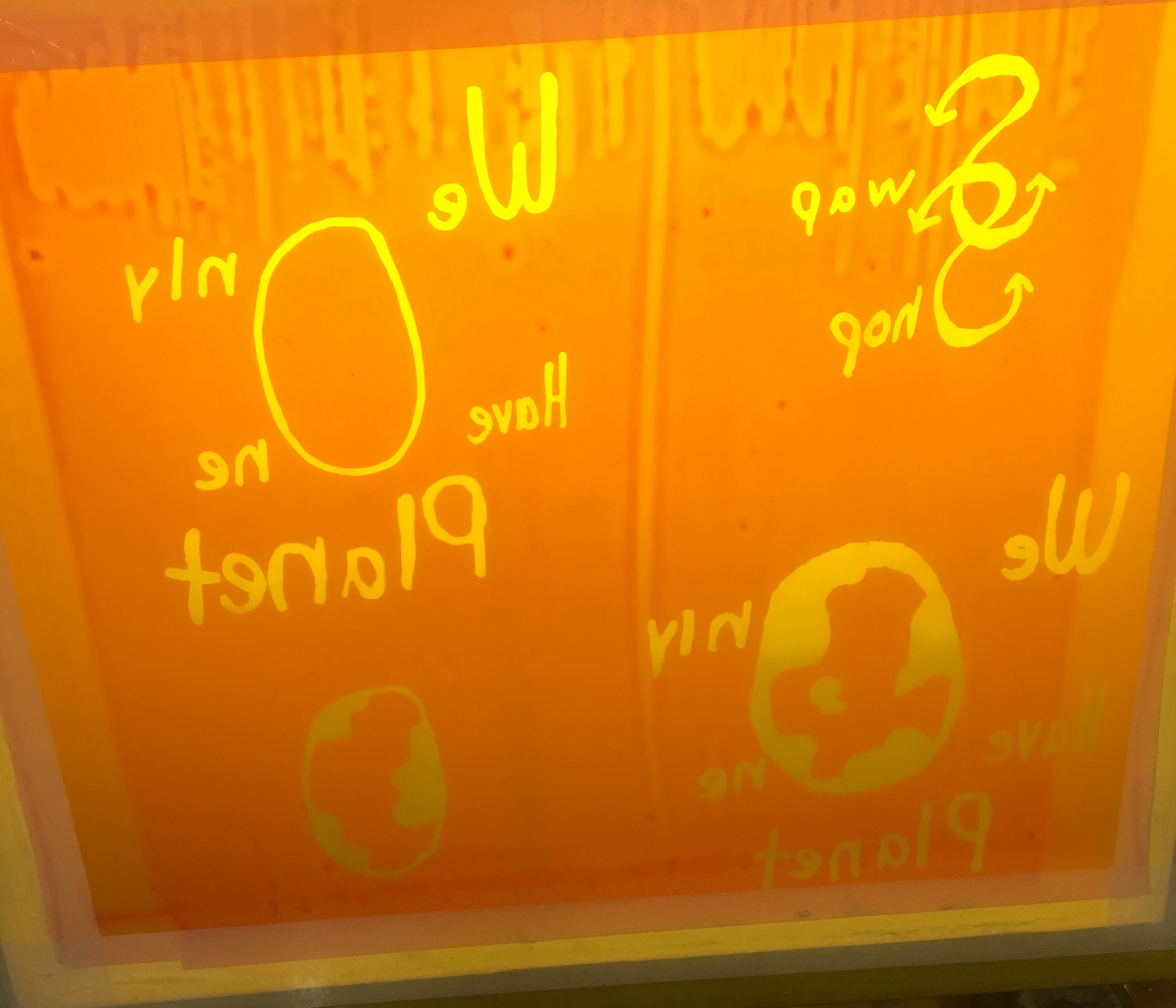 One of many photographs (to the right) taken with a Nikon DLSR D3200 camera to experiment and discover what works and more importantly doesn't work for my mantra poster. This (to the left) is my burning of my mantra for screen printing on various mediums such as cardboard, pulp paper, and different weighted paper. Along with this, I was resourceful and sat in a screen printing class to understand the process better, having and willing to learn a new skill to be successful with this design.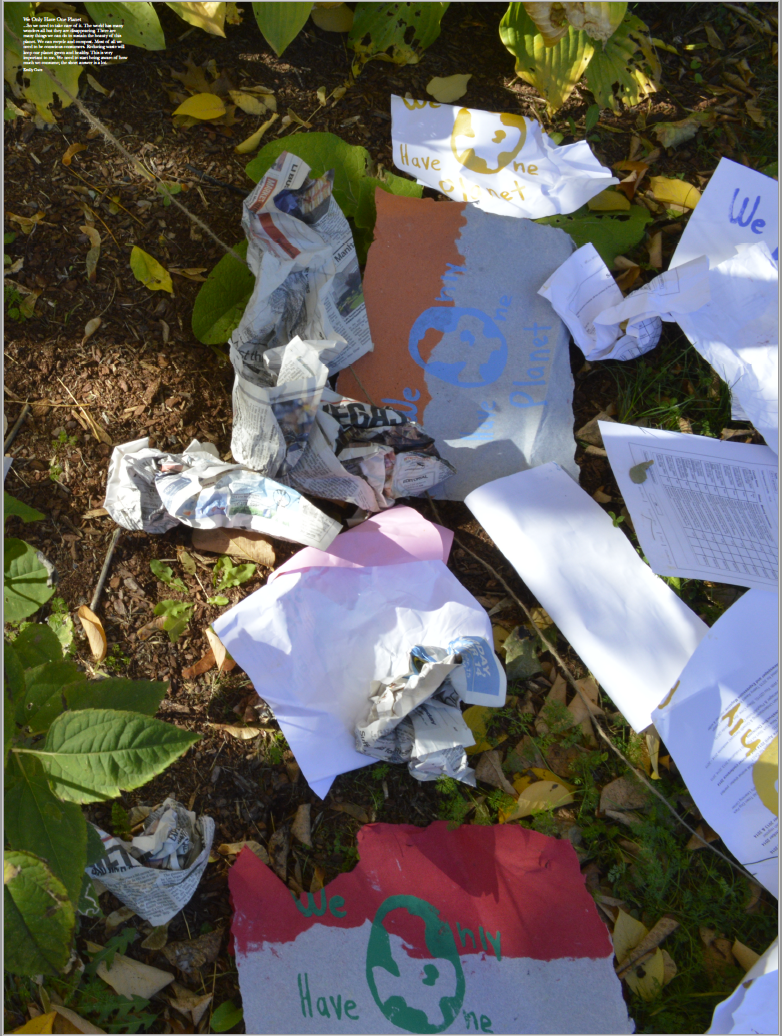 In top left corner, I wrote "…So we need to take care of it. The world has many wonders all but they are disappearing. There are many things we can do to sustain the beauty of this planet. We can recycle and compost. Most of all we need to be conscious consumers. Reducing waste will keep our planet green and healthy. This is very important to me. We need to start being aware of how much we consume; the short answer is a lot."   
So this design, created awareness to the larger Champlain community through a thought promoting visual and body copy. This was especially true since it was displayed in a central location on campus were hundreds of students, faculty, and staff congregated for serval weeks.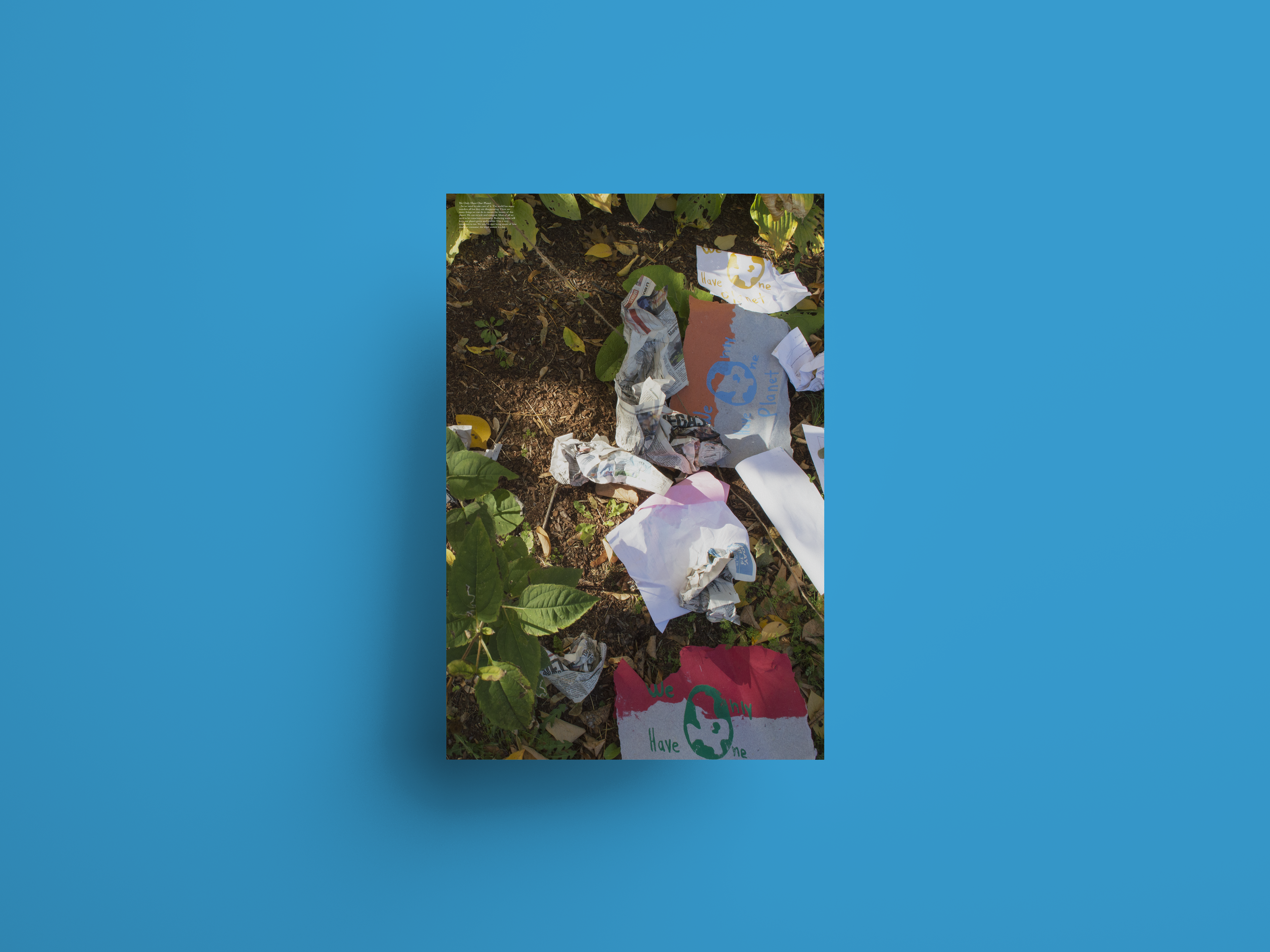 I created my own paper from plant pulp. Then took it upon myself to sit in the screen printing class at Champlain College, learning the techniques to create my own design "We only have one plant". Once these designed were printed on handmade, recycled, and 80 poof paper these were manipulated and displayed through photography.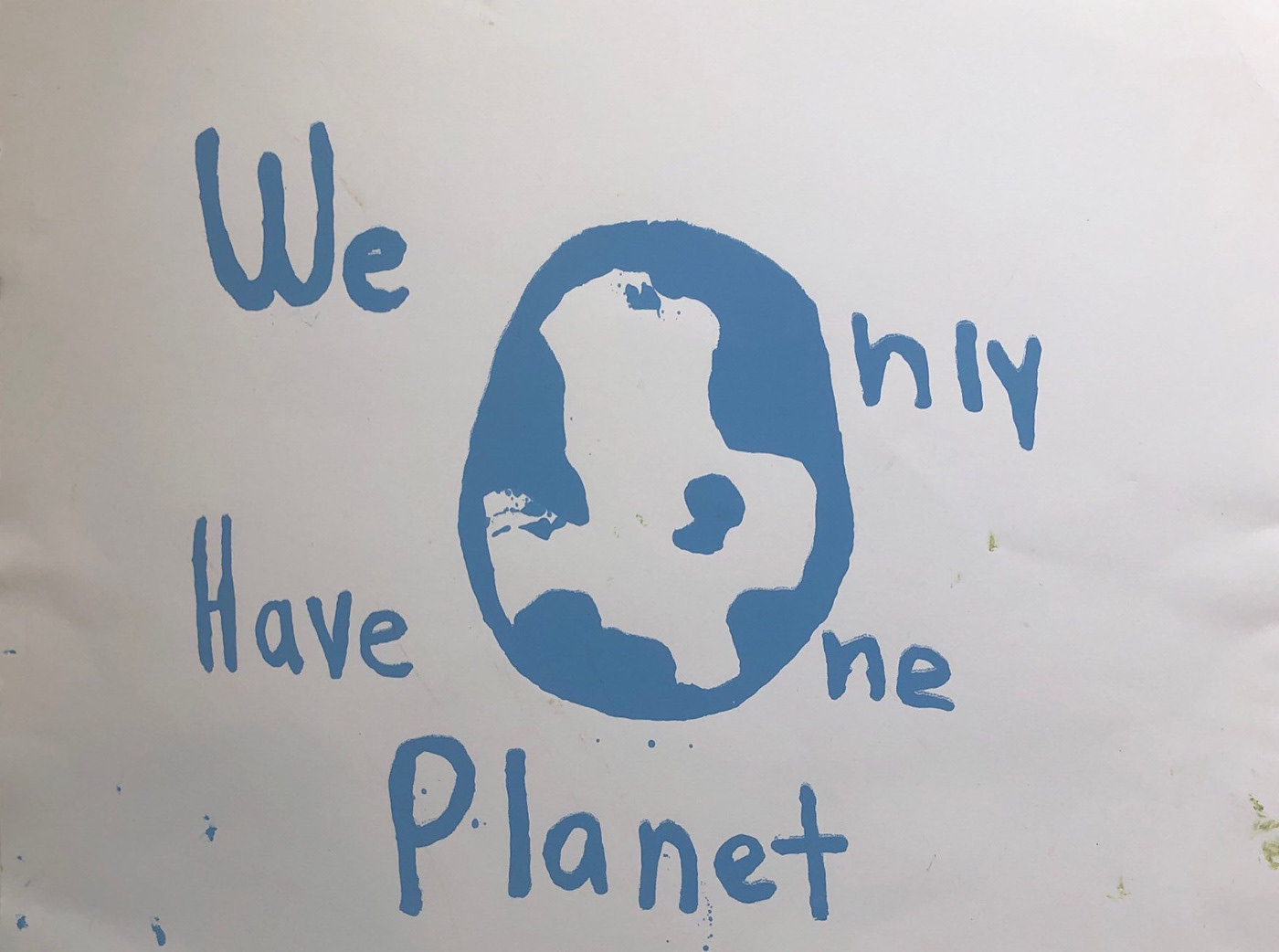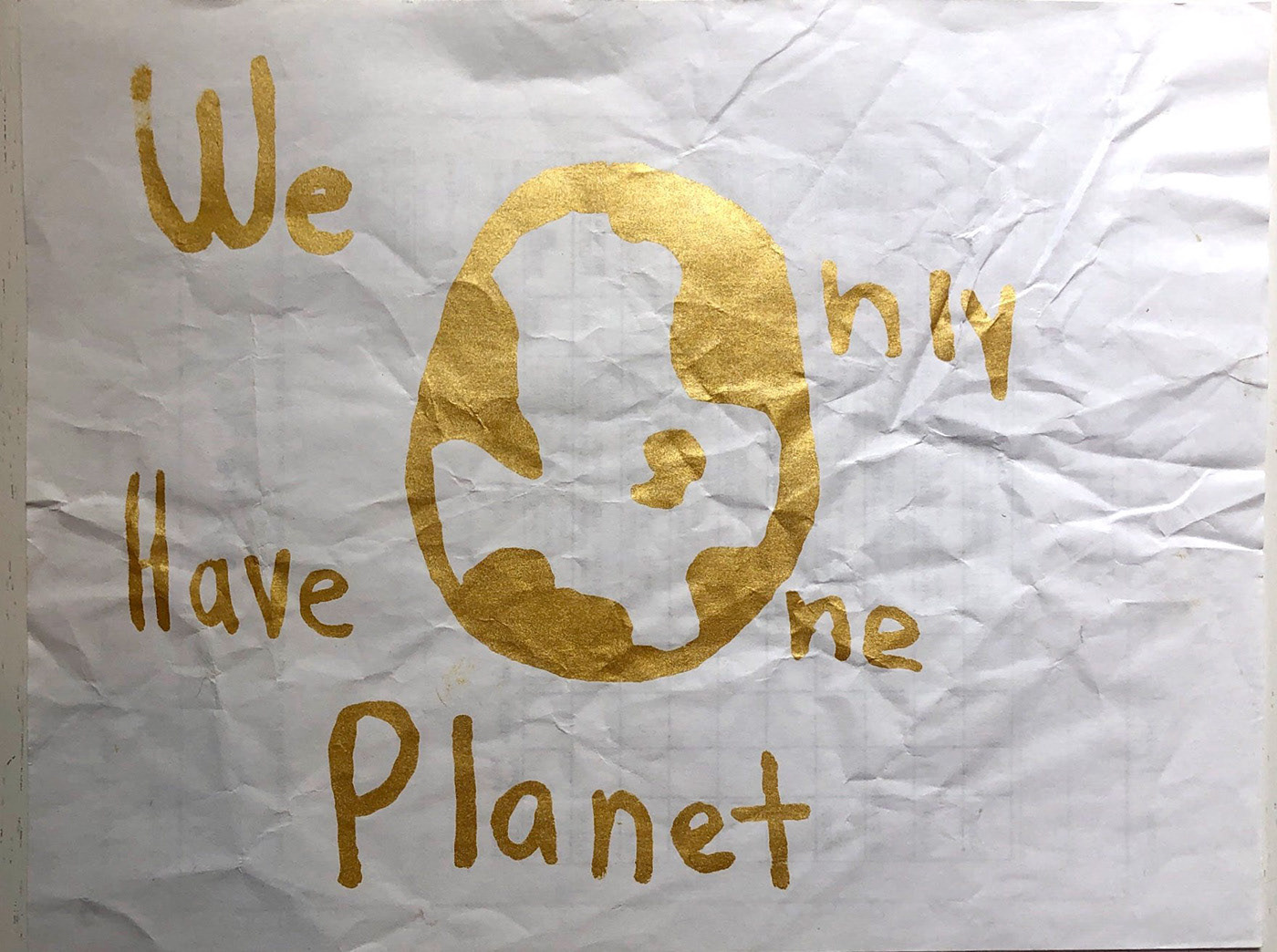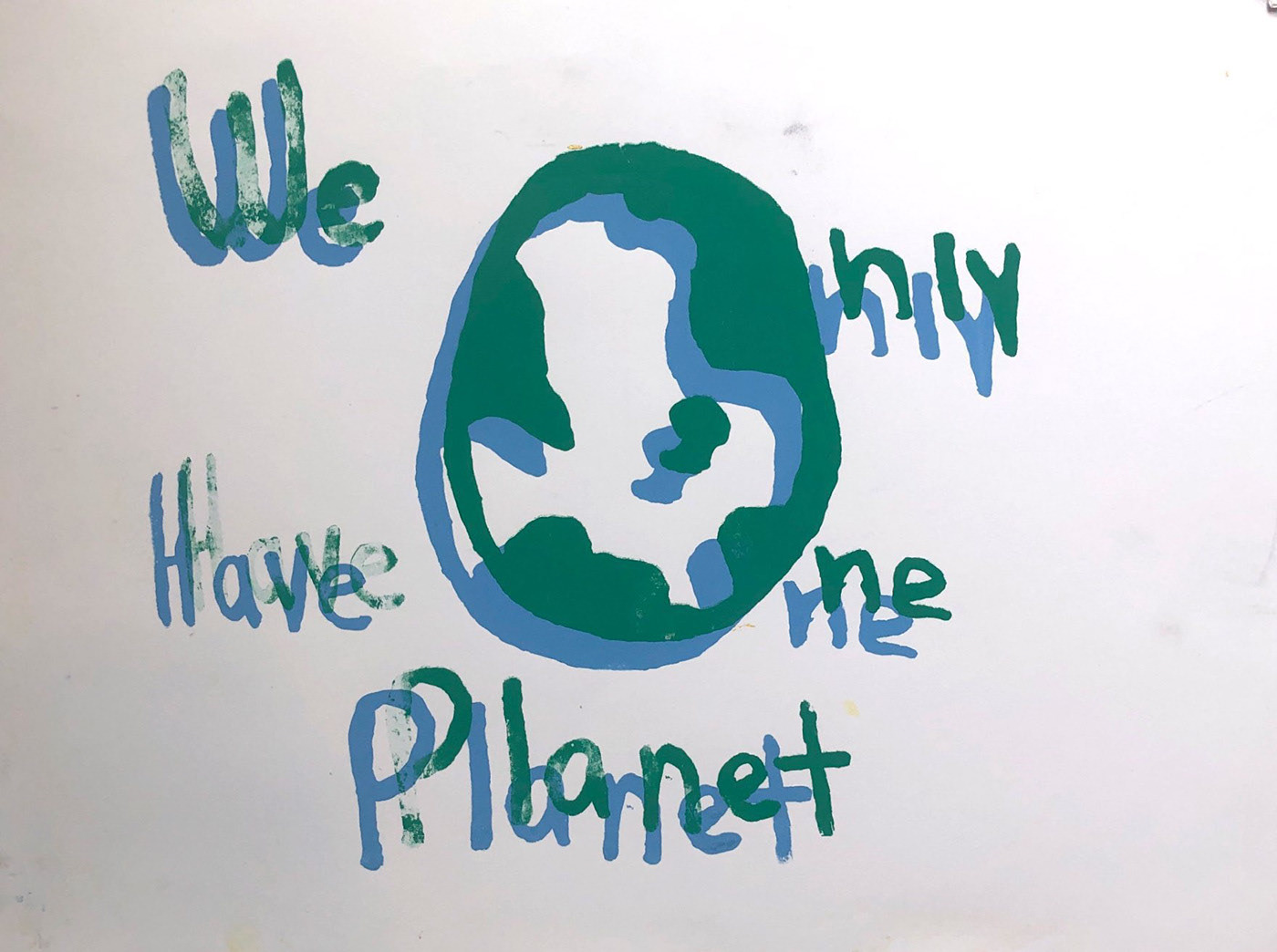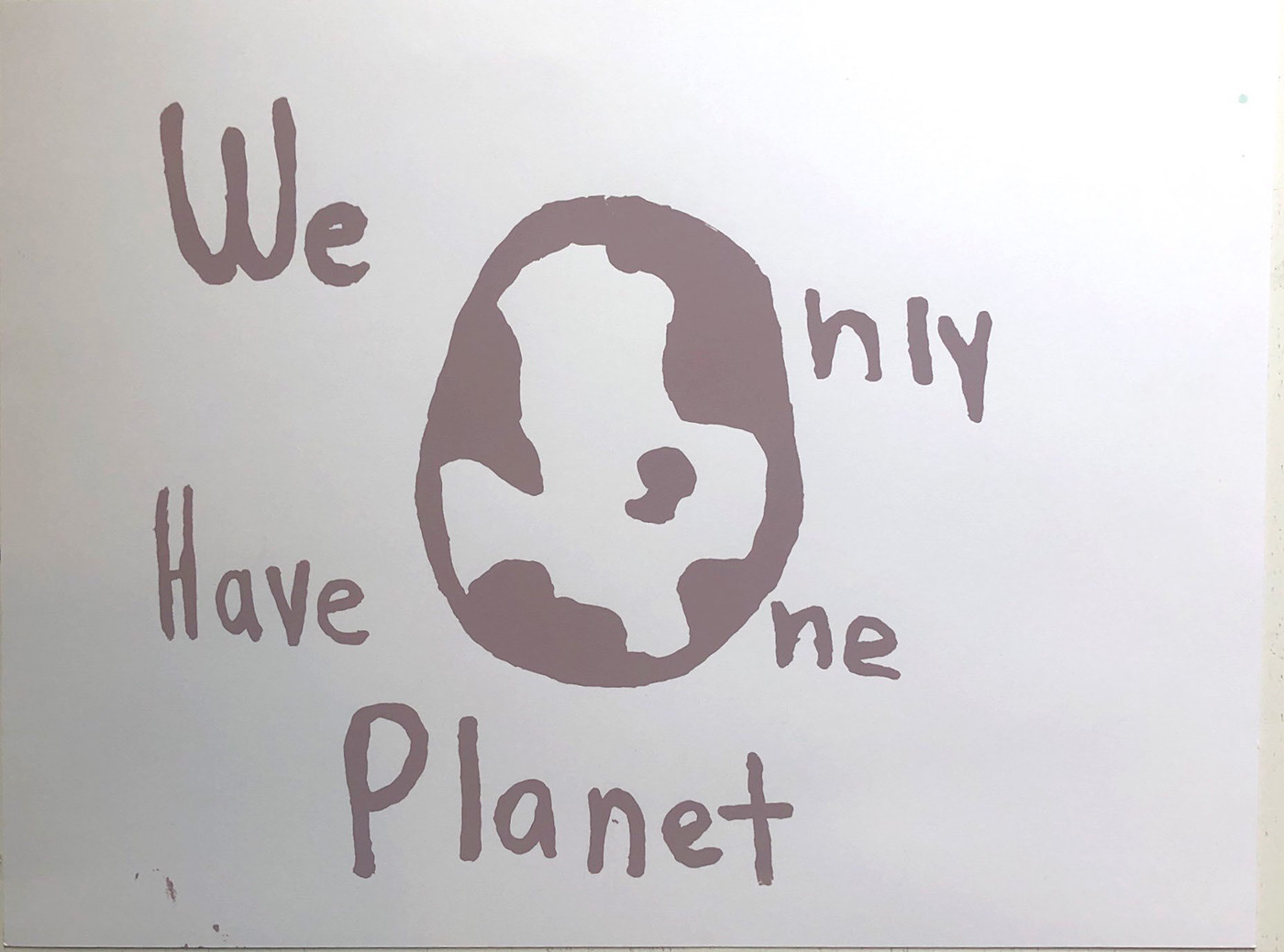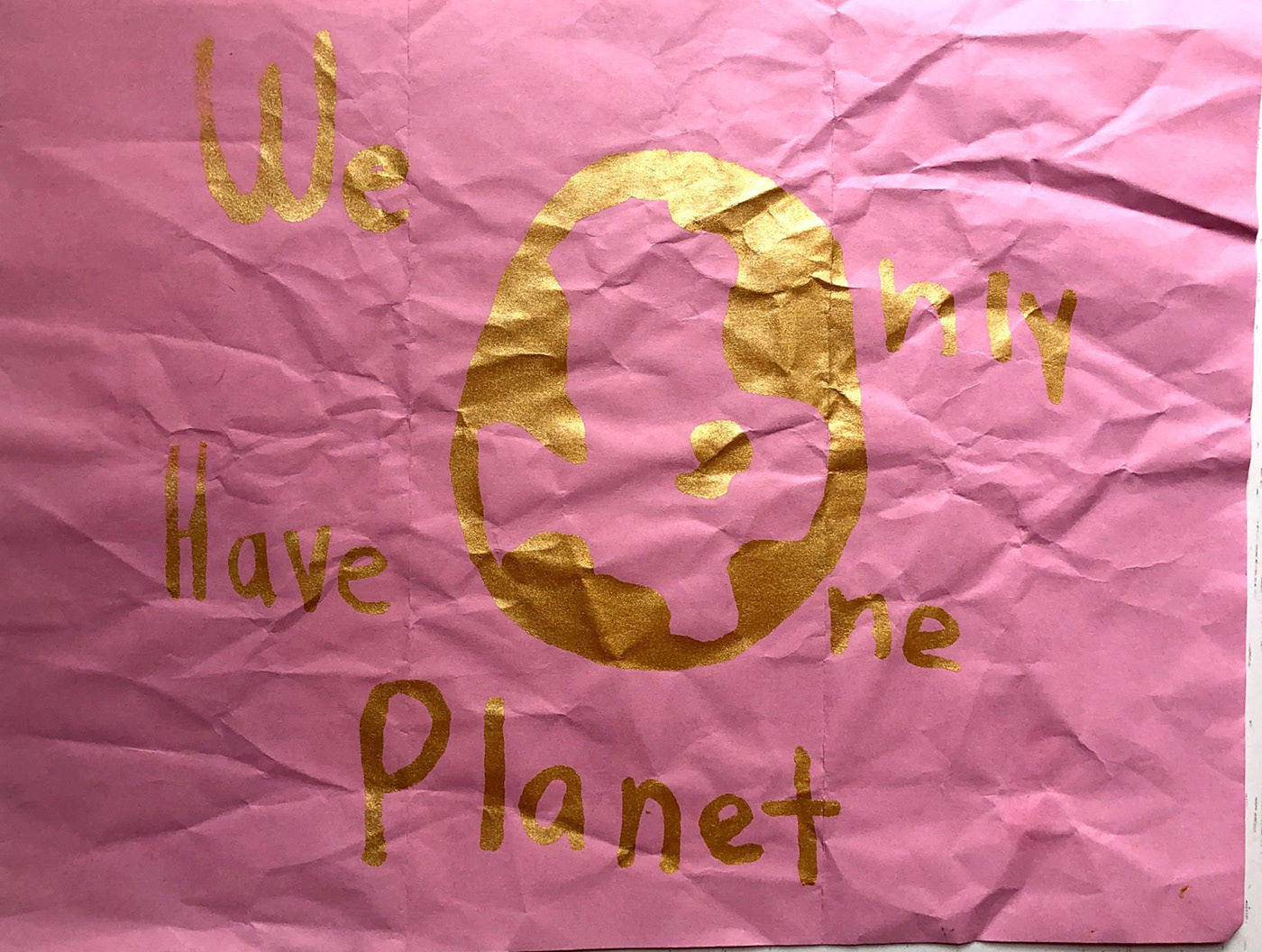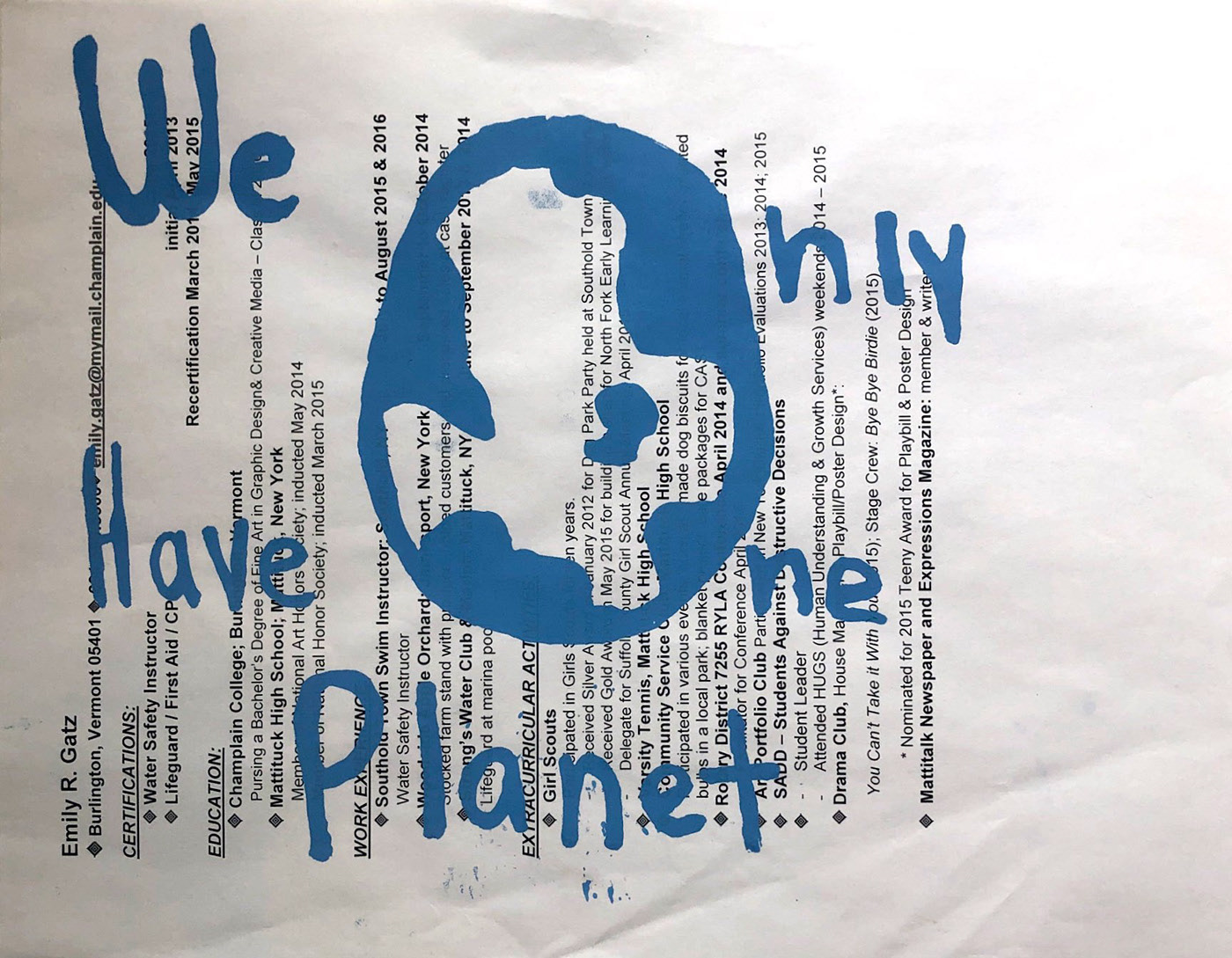 Below is screen printed pieces on plant pulp made paper by Emily Gatz.