Irish History through Music in the Spring 2019 seamster at Champlain College satellite campus in Dublin, Ireland. Promotional poster for An Droichead 2017 event that celebrates the 1792 Belfast Harp Festival which is a momentous occasion in Northern Irish history.Developed a poster for the Belfast Harp Festival of 1792. Found photography from Festival's website. Presented final design in front of individuals with various backgrounds.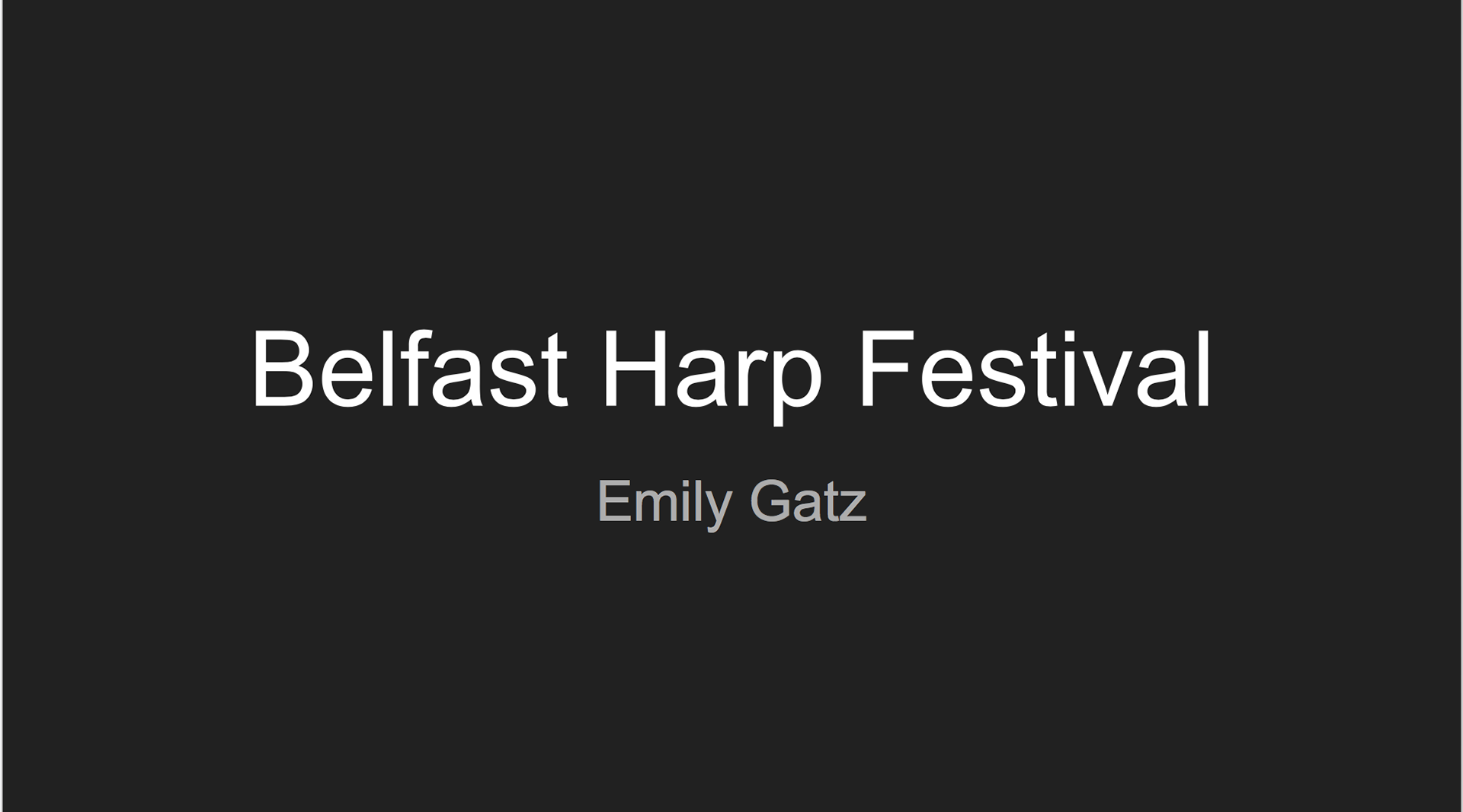 Find more information about this important event here. 
​​​​​​​
Translate poster from Irish to English and visa versa since the An Droichead website was in both languages and is important for both audiences attending. Here is a website to introduction for Irish. An Droichead website about music desirables here and this is the specific event I was focusing on in 2017 as well as here for even more information on the 2017 event. This is the event details here. The colors and elements significance found here.